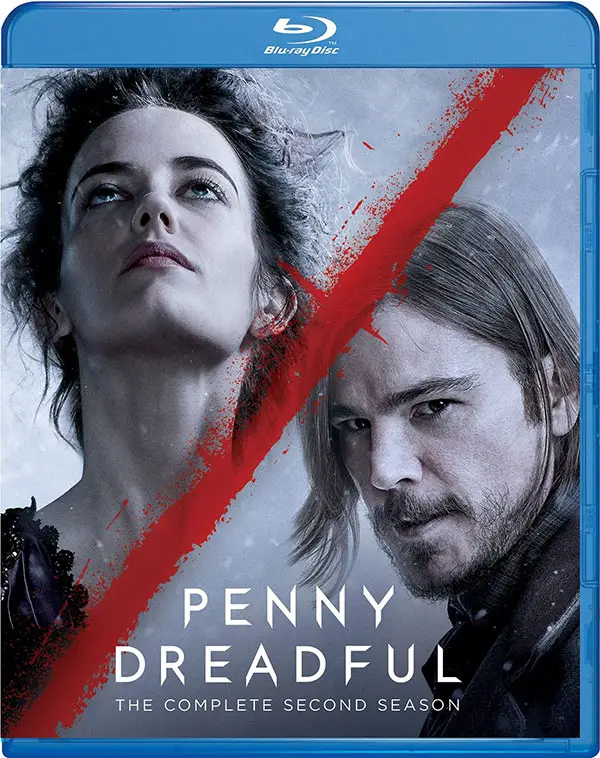 Here's some good news for fans of the supernatural TV series Penny Dreadful. The second season of the Showtime original series will release to Blu-ray Disc on October 6, 2015.
The 3-disc edition from Paramount Home Video will contain all ten 60-minute episodes of the series, along with special features such as a video production blog, the "Reeve Carney Round Table," interviews, and behind-the-scenes footage. (See more details below.)
Like the First Season, Penny Dreadful: The Complete Second Season on Blu-ray Disc is formatted in 1080p at 1.78:1 widescreen aspect ratio. Soundtrack is formatted in Dolby TrueHD 5.1.
Showtime renewed Penny Dreadful for a third season last month, and will start production in Ireland this fall. The series stars Eva Green as Vanessa Ives, Reeve Carney as Dorian Gray , and Timothy Dalton as Sir Malcolm Murray.
Penny Dreadful: The Complete Second Season Blu-ray Special Features:
Video Production Blog
Reeve Carney Round Table
History of the Occult
Character Profile
Evelyn Poole's Mansion
Interview/Behind the Scenes
Sources: Showtime, Paramount Home Video