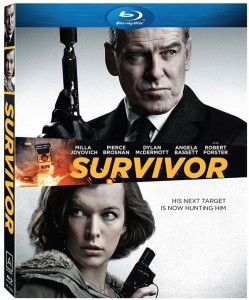 This week the action thriller Survivor starring Pierce Brosnan and Milla Jovovich is available on Blu-ray Disc. The film, previously released to digital format, is about London foreign service officer Kate Abbott (played by Jovovich) who must stop a terrorist attack in New York. The Blu-ray release, unfortunately, does not provide a code for a digital copy but does include the special bonus feature "Making of Survivor" along with several deleted scenes. Price: $11.99.
---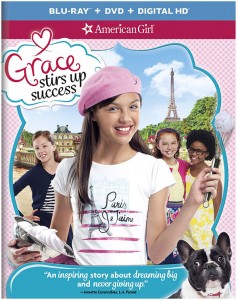 Yet another film from the American Girl franchise, An American Girl: Grace Stirs Up Success, is now available on Blu-ray Disc in a combo pack that also includes a DVD and Digital HD copy redeemable with iTunes or UltraViolet. The Universal release also packs three featurettes on the DVD and two exclusives on Blu-ray Disc: "Girls About Town" and "Meet BonBon." Price: $17.99 (List: $26.99)
---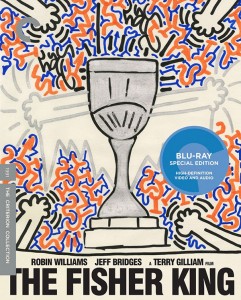 And, Criterion Collection has digitally remastered the Oscar-winning film The Fisher King starring Jeff Bridges and Robin Williams. Director Terry Gilliam approved the newly restored 2K digital transfer, backed up by a 5.1 channel DTS-HD Master Audio soundtrack. The Blu-ray release includes extras such as audio commentary from Gilliam, interviews with cast and crew, deleted scenes, and more. There's also a 2006 interview with with actor Robin Williams. Price: $27.99 (List: $39.99).
---
Those are our Blu-ray picks for the week. Scroll down for an extended list of new Blu-ray Disc releases June 23, 2015.
Movies
Survivor
The Fisher King – Criterion Collection (1991)
The Bridge – Criterion Collection (1959)
Lupin the 3rd: The Castle of Cagliostro
3-D Rarities
An American Girl: Grace Stirs Up Success (Blu-ray, DVD, Digital HD)
Dog Soldiers
The Forger (Blu-ray, Digital HD)
Stone Cold (1991)
Pound of Flesh
Needful Things (1993)
Mission: Impossible Collection (4 films)
Island of Dr. Moreau (1977)
Timbuktu
Horsehead
Sugar Hill (1974)
Thing With Two Heads (1972)
Pit Stop (1969)
Thrashin' (1986)
Fled (1996)
The Color Out Of Space
Harry in Your Pocket (1973)
Bank Shot (1974)
Cops & Robbers (1973)
Mean Season (1985)
Meet Me There
Johnny Be Good (1988)
Soul Plane: Collector's Edition
TV Shows
Workaholics: Season 5
Ping Pong the Animation: Complete Series
Ripper Street: Season Three
Hayate the Combat Butler: Season 4
Concerts
Axis XXX: Live San Francisco
A MusiCares Tribute To Carol King
From The Vault – The Marquee Club Live in 1971 – Rolling Stones
Note: Prices mentioned above reflect Amazon prices at time of publication and are subject to change.