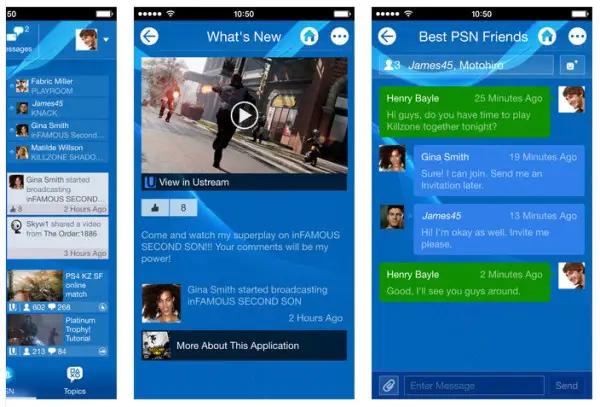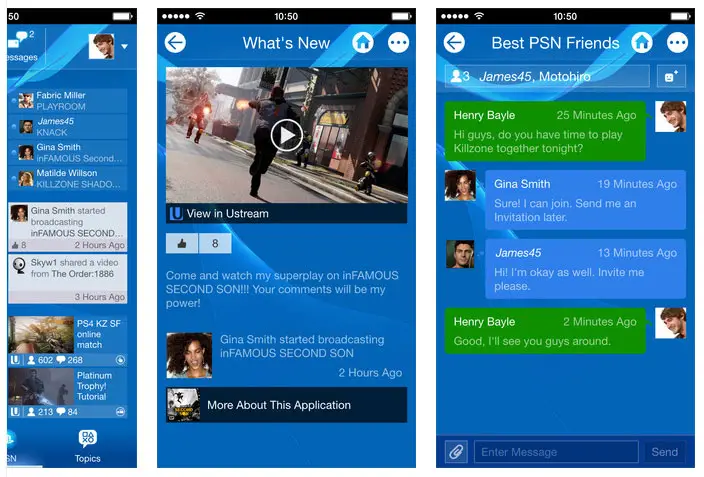 The PlayStation App has been updated for both Android and iOS devices such as smartphones and tablets. With the update on both platforms includes the ability to access the PS Store within the app, and enter PlayStation Network Card numbers and promotion codes. In addition, comments received while broadcasting from the PS4 system can now be displayed on the second screen. Both app features are now available with the update.
The PlayStation App for Android and iOS let's you stay connected with your PlayStation while away from home, including the ability to see what your friends are playing, compare trophies, chat with friends, get alerts, view profiles and see recent activity.
Users can also push games and add-ons from the PlayStation Store to the PS4 system so they're ready to play when you get home, and, mobile devices can be used as an on-screen keyboard for the PS4.
The PlayStation App for Android requires 4.0 or higher, while the Apple iOS app requires 6.0 or above. The apps are available at Google Play and iTunes, respectively.