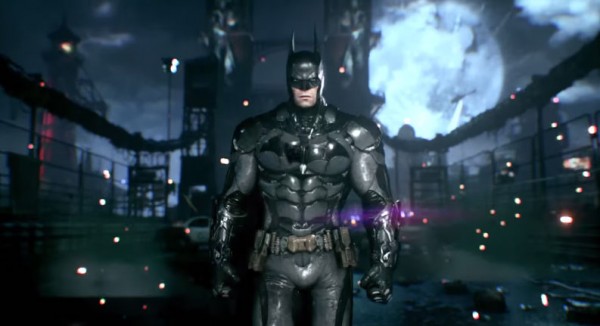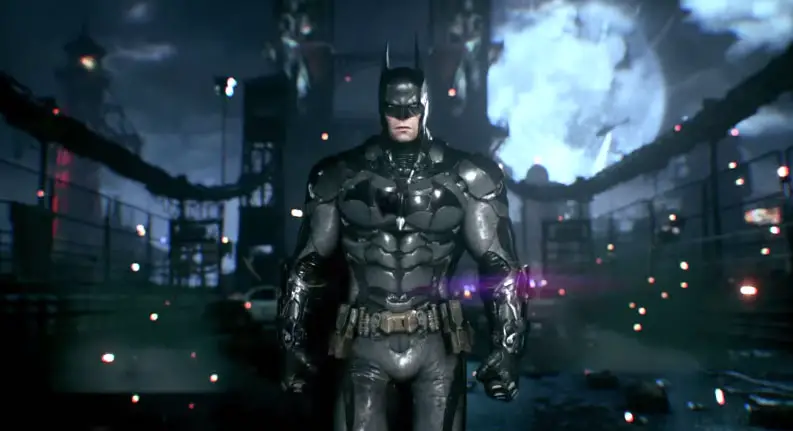 "This is how it happened. This is how the Batman died."
There are a dozen new games coming to the PlayStation console this week, most of them available in digital format as well as on Blu-ray Disc. Among the most popular and anticipated titles is Batman: Arkham Knight (June 23) for PS4, Windows PCs, and Xbox One.
In Batman: Arkham Knight, the superhero faces long-time enemy the Scarecrow who teams up with the villain Arkham Knight to take down Gotham City and Batman. What's been a long time waiting, the Batmobile will be playable for the first time and can be called upon to any location while on foot or airborne. Police commissioner James Gordon, Batman's butler Alfred Pennyworth, the Penguin, Poison Ivy, and The Joker (with voice acting by Mark Hamill) are among other characters making appearances in the game.
Batman: Arkham Knight, the fourth main installment in the Batman: Arkham series, was developed by Rocksteady Studios and published by Warner Bros. Interactive Entertainment.
Check out the official launch trailer below for Batman: Arkham Knight that was released today, as well as an extended list of video game releases for PlayStation this week.
New PlayStation video game releases June 23, 2015
Arcade Archives Raiders 5, PS4 — Digital
Astebreed, PS4 — Digital (Out 6/25)
Attacking Zegata, PS4 — Digital
Batman: Arkham Knight, PS4 — Digital, Retail
Devil May Cry 4 Special Edition, PS4 — Digital
Ender of Fire, PS4 — Digital
Planetside 2, PS4 — Digital
Ride, PS4 — Retail
Riptide GP2, PS4 — Digital
Shantae: Risky's Revenge — Director's Cut, PS4 — Digital
Suikoden 3, PS2 Classic — Digital
Tour de France 2015, PS4, PS3 — Digital