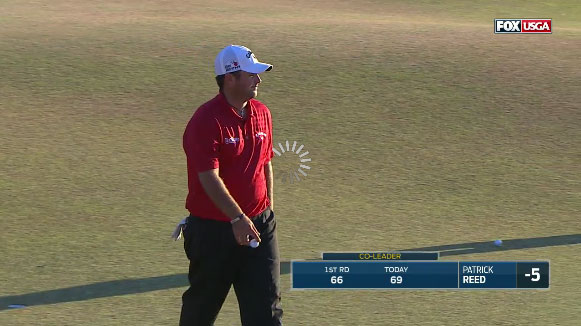 If you happen to be away from your big screen TV at home, there are several ways to stream the 2015 U.S. Open Golf Championship. Only one service is streaming the actual live television broadcast, and that's Fox Sports Go. The service is available online through internet browsers, or through free apps for iOS, Android, and Windows devices. The USGA also has a free app, but the app only streams three channels from the event. Read on for more details on streaming options.
On Saturday, June 20th, the Third Round of the U.S. Open will start at 2 p.m. ET/11:00 a.m. PT.
How to Stream the 2015 U.S. Open
FOX Sports Go Apps & Online
There's a free FOX Sports Go app available for Google Android, Apple iOS, and Windows mobile devices. The app is streaming the main broadcast of the U.S. Open, as well as Featured Group, Featured Holes, and U.S. Open 360 coverage.
You can also watch the live streaming television broadcast of the U.S. Open on your Mac or PC at foxsports.com/foxsportsgo. The service replays previous U.S. Open rounds, and provides access to other Fox-hosted sporting events such as the 2015 FIFA Women's World Cup Canada and Ultimate Fighter competitions.
Fox Sports Go needs to be authenticated with the username and password associated with your TV provider. Partnering service providers include AT&T, Charter, DirecTV, Cablevision Optimum, Comcast Xfinity, Time Warner Cable, Cox, Verizon FiOS, and many others.
USGA Mobile Apps & Online
The USGA has free mobile apps for the U.S. Open available for iPhone (iOS), iPad (iOS), and Android devices, and, will be live streaming on USOpen.com. You can't get the full live television broadcasts of the event, but the apps and website offer on-demand video, highlights and three channels of live streaming coverage. The live stream includes a Featured Group, Featured Holes, and U.S. Open 360 coverage. You can download the USGA U.S. Open apps from iTunes or the Google Play store.
On FOX Television
The U.S. Open can be viewed on traditional television from 2 p.m. to 10 p.m. ET on FOX, or 7 p.m. to 10 p.m. ET on FOX Deportes.