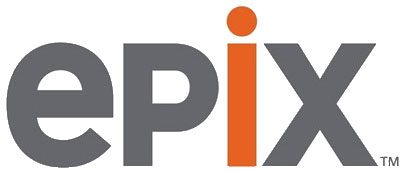 We recently wrote about the EPIX app for Android mobile devices quietly getting an update that supports Android TV. Now, EPIX has officially announced the app is available for Google TV users. EPIX streams four live channel feeds to authenticated, paying subscribers, as well as offers access to thousands of movies, concerts, comedy specials and other types of content on demand.
Android TV, running on both TVs and dedicated media players, includes features such as Google Cast, voice search, multiplayer game play, and access to the Google Play Store app.
Android TV is integrated into select Sony Smart TVs, Sharp Smart TVs, Razer's Forge TV media player, Nexus players, and the Nvidia Shield media player. Philips TVs with Android TV will also release this year.
EPIX is a joint venture between Paramount Pictures, MGM, and Lionsgate that is operated by Studio 3 Partners LLC. The network and services are currently only available in the US and certain US territories.
One shouldn't confuse Google TV with Google Fiber, the company's high-speed network (up to 1,000 megabits per second) that offers a more traditional TV service.