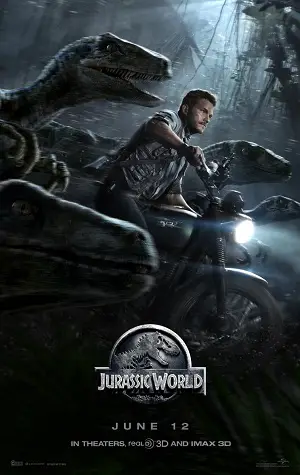 Want to get a sneak peak of some footage from Universal Pictures and Steven Spielberg's Jurassic World? Best Buy will be showing an exclusive clip from the upcoming film on Samsung SUHD 4k TVs in stores until the film's theatrical release.
"With Samsung's SUHD TVs, fans will be treated to a clip they won't see anywhere else," said said Luke Motschenbacher, Best Buy's Director of TVs.
The Jurassic World clip on Samung SUHD TVs will be available in approximately 500 Best Buy stores nationwide.
In case you haven't seen the trailers yet, Jurassic World is the fourth film in the Jurassic Park franchise and will release June 12, 2015. In the film, viewers will get a look at The Samsung Innovation Center where parkgoers can be immersed in interactive exhibits.
Samsung's SUHD TV product line feature a new proprietary Cadmium-free nano-crystal technology to improve range of color, contrast, and brightness, as well as MultiZone Full Array Back Lighting and octa-core processor. The new SUHD product line is priced upwards of $2,499 for the 48-inch model.