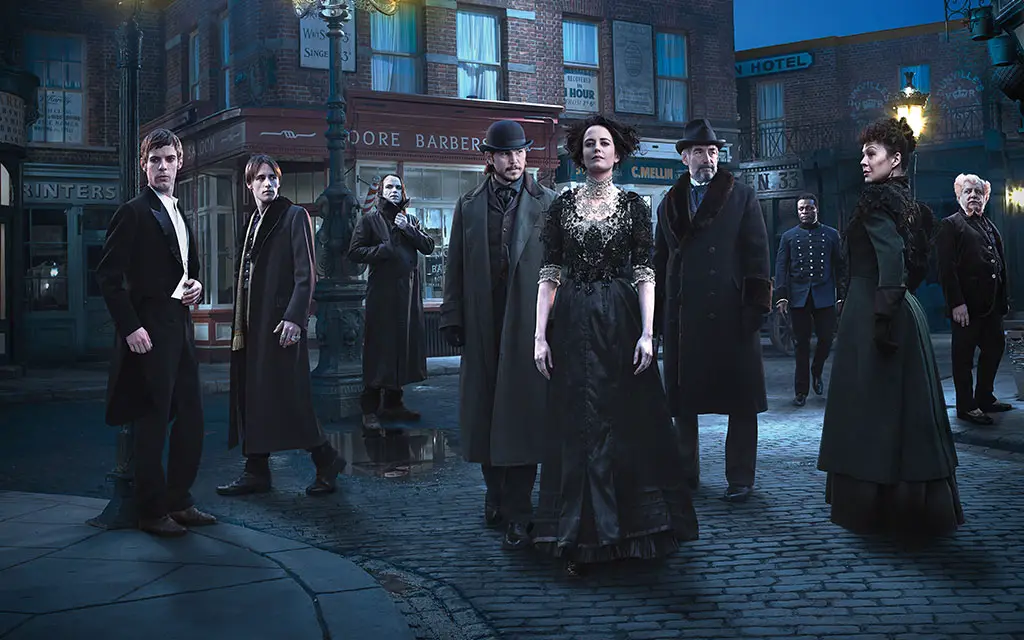 "I believe in monsters. I believe in curses. I believe in demons. Do you?" Vanessa Ives
Showtime's original series Penny Dreadful will premiere the first episode of Season 2 on broadcast television tonight at 10 p.m. ET/PT. In the episode, titled "Fresh Hell," Vanessa Ives (played by Eva Green) is bombarded by disturbing images, and Sir Malcolm Murray (played by Timothy Dalton) returns to London to find a new evil is hunting her.
But those who want to stream the first episode, even non-subscribers, can do so at Showtime.com. The website has been offering free viewing of the premiere episode (since April 19), as well as other show supplements such as behind-the-scenes production footage, Season 2 trailer, a short history of the occult, and the featurette "Inside Penny Dreadful."
According to Showtime, the series takes place within a "half world between reality and the supernatural."
The second episode of Penny Dreadful Season 2 titled "The Nightcomers" airs Sunday, May 10th at 10 p.m. ET/PT.