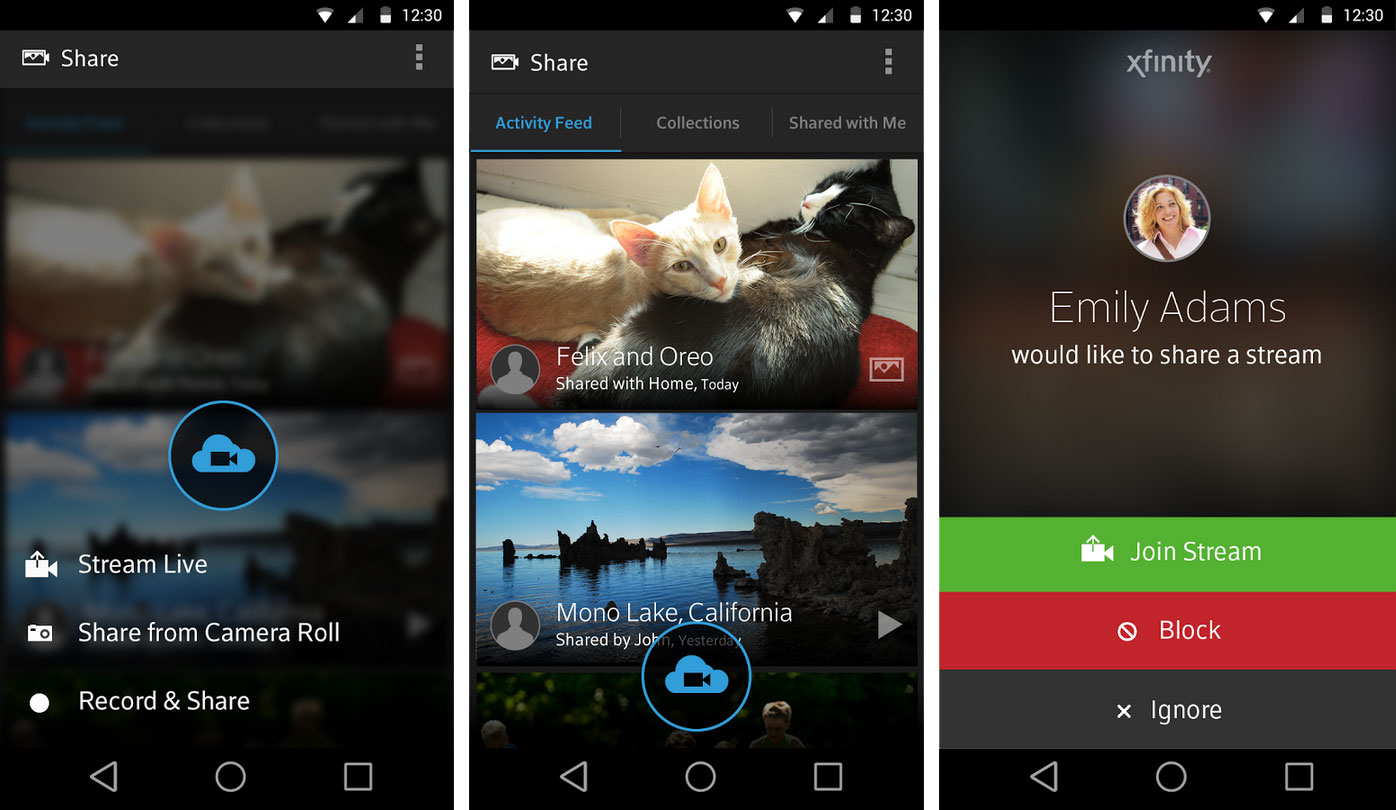 Comcast has announced a new feature for Xfinity TV customers on the X1 platform that allows real-time live streaming and sharing of video from smartphones using the Xfinity Share app. The technology utilizes the open Internet standard WebRTC that supports real-time communication over Web browsers, in combination with the X1 Entertainment Operating System.
In addition, the Xfinity Share app lets users live stream from a smartphone to a connected TV, and send photos and recorded videos from a smartphone to a TV connected to the X1 platform (this means other TVs connected to X1 systems besides your own).
Other additions to the Xfinity Share App include the ability to block individual senders, a new "Collections" view, and several bug fixes.
To use the feature, customers need to first install the free Comcast Xfinity Share App for Android or iOS devices (Version 2.0 was just released). And, both the sender and receiver must be Xfinity Triple Play customers with X1 DVR capable set-top boxes. The live stream requires a Wi-Fi or 4G/LTE connection, and log-in with a Comcast ID (typically a phone number) or Comcast.net email address and password.
The app is currently only available for smartphones, although we'd hope tablet versions would be available in the near future.
There are step-by-step instructions over at the Comcast blog.
Comcast says future iterations of the Xfinity Share app will allow users to share content with almost anyone using a simple URL via email, send content to up to five people simultaneously, use live stream controls such as stop, pause and rewind, and store the live stream in the X1 Photos App.