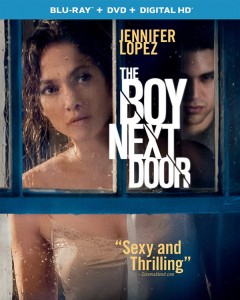 If you're a Jennifer Lopez fan you might pick up the home media release of The Boy Next Door. The thriller from Universal Pictures stars Lopez as a recently separated high-school teacher who enters a relationship with her neighbor only to find she can't end it. The Blu-ray combo includes a DVD and Digital HD copy redeemable with either iTunes or UltraViolet. And, bonus features include "The Making of The Boy Next Door," deleted scenes, and audio commentary with director Rob Cohen (The Fast and the Furious, xXx). The Boy Next Door was released to theaters in the US on January 23, 2015.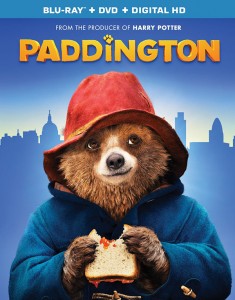 For kids and adults alike, Nicole Kidman, Hugh Bonneville, and Sally Hawkins star in the 2014 film Paddington. In the movie, a young Peruvian bear travels to London to find a home. But after getting lost, the bear finds himself taken in by the Brown family while being pursued by a museum taxidermist. Paddington comes from Harry Potter-franchise producers Heyday Films, and was distributed in the US by TWC-Dimension. Paul King directed and co-wrote the film. The home media release from Anchor Bay comes in a Blu-ray combo pack with DVD and Digital HD copy redeemable via UltraViolet.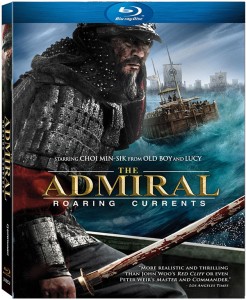 If you like movies about naval battles the South Korean film The Admiral: Roaring Currents is certainly worth checking out. The 2014 film, originally titled "Myeong-ryang," tells the tale of Korean naval commander Admiral Yi who led a fleet of 12 battleships against over 300. The digital effects in this movie make it a great home theater experience, but the story is just as compelling. Comparisons can be made to other action/adventure films such as Master & Commander: The Far Side of the World, 300: Rise of an Empire, John Woo's Red Cliff, and the classic German submarine film Das Boot.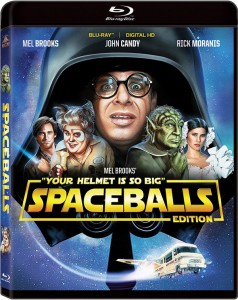 Other films worth noting this week: The Gambler (2014) starring Mark Wahlberg and Jessica Lange; Kevin Hart in The Wedding Ringer (2015), the classic trucker film Convoy (1978); Mel Brooks' Spaceballs (1987); and Lord of the Flies (1990) based on the novel by William Golding. Criterion Collection has also released two digitally re-mastered films this week: The Friends of Eddie Coyle (1973) and Le Silence de La Mer (1949).
New Blu-ray, DVD, and Digital HD releases April 28, 2015
The Boy Next Door (Blu-ray, DVD, Digital HD)
The Gambler (Blu-ray, DVD, Digital HD)
Paddington (Blu-ray, DVD, Digital HD)
Inherent Vice (Blu-ray, DVD, Digital HD)
The Wedding Ringer (Blu-ray, Digital HD)
Masterpiece: Wolf Hall
Admiral: Roaring Current
Spaceballs (1987)
The Friends of Eddie Coyle (1973) – Criterion Collection
Le Silence de La Mer (1949) – Criterion Collection
Convoy (1978)
White Buffalo (1977)
From a Whisper to a Scream (1987)
American Experience: Last Days in Vietnam
Ken Burns: Story of Cancer: The Emperor of All Maladies
Miami Blues (1990)
An Evening of Nostalgia with Annie Lennox
Teachers (1984)
Nobunaga the Fool
Lord of the Flies (1990)
Barquero (1970)
Little Man Tate (1991)
The Barber
Accidental Love
The Shostakovich Cycle- Complete Syphonies & Concertos
Hollywood Shuffle (1987)
Le Corsaire
Harry & Son (1984)
Hayate the Combat Butler: Season 3
Almighty Johnsons: Seasons 1-3
D-Frag: Complete Series
WWE: ECW Unreleased Vol. 3