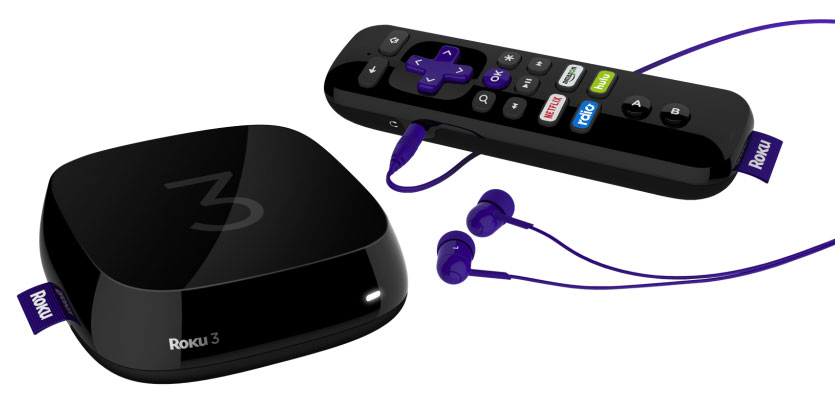 Roku has updated the Roku 3 player with the ability to search for content by voice commands using a new remote, as well as the ability to search within the Roku Channel Store by streaming channel name. Pricing hasn't changed, however. Like the previous model the Roku 3 carries an MSRP of $99.99.
Roku also upgraded the Roku 2 player with components that match the speed and performance of the Roku 3. The second-tier player carries a more modest list-price of $69.99.
Both Roku players support 720p and 1080p video in MP4 (H.264) and MKV (H.264) formats, as well as digital over HDMI allowing Dolby 7.1 and Dolby 5.1 surround sound pass through.
In addition to the hardware updates, Roku has added a feature to the user interface on the Home screen for Roku devices. The new My Feed feature provides automatic updates on pricing and availability of titles, starting with a focus on movies that are "Coming Soon" to Roku (see the pic below).
Roku says they will also be updating the Android and iOS apps for mobile devices, but the updates don't appear to be available on Google Play or iTunes yet.