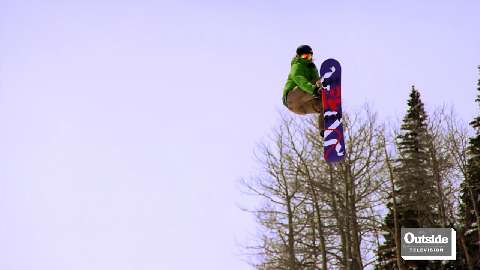 Dish Network has launched Outside Television with a free month-long preview lasting through May 6th. The channel, based on the Outside Magazine brand, brings extreme outdoor lifestyle programming and nontraditional sports such as mountaineering and BASE jumping.
Upcoming programs during the preview include parts of the annual 38,739-nautical mile Volvo Ocean Race in "Life at the Extreme," as well as a new season of the network's popular series "Outlook: Icons Revealed." The show features outdoor sports figures such as snowboarder Gretchen Bleiler, explorer Mike Horn, and freestyle ski champion Julian Carr.
"Outside strives to inspire people to get outside and participate in the world beyond their living rooms," said Dennis Gillespie, senior VP of distribution for Outside Television. He added, "DISH is finding new ways to attract just the kinds of people who would rather make their own adventures rather than follow a more conventional path."
Outside Television is included in Dish's premium Multi-Sport Pack and can be found on Channel 390.