As we get closer to the release of Interstellar on Blu-ray Disc, let's take a look at the standard and exclusive editions that'll be available in stores and online in the U.S. on Tuesday, March 31st. [Update, Mar. 31, 2015: There are limited quantities of Interstellar with IMAX film cell in Best Buy, Target and Walmart stores.]
Standard Blu-ray Combo Edition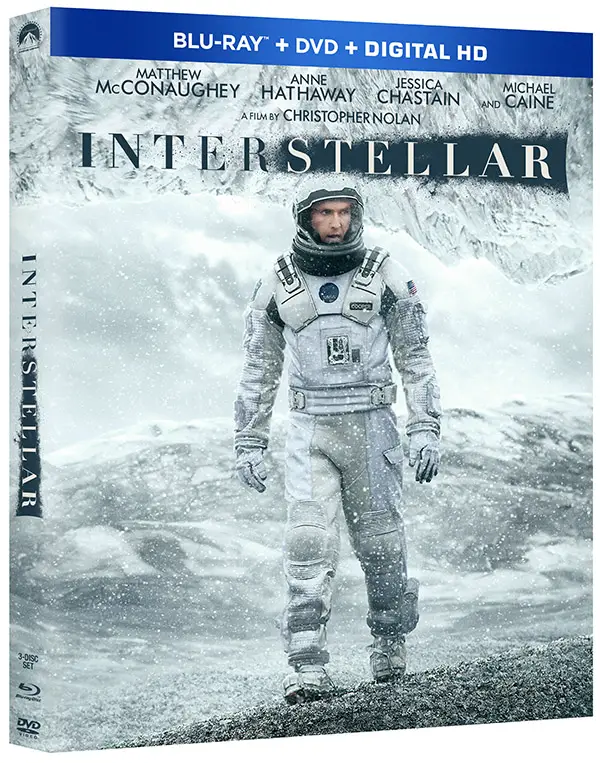 The Interstellar standard 3-Disc Combo Edition from Paramount Home Media includes copies of the film on Blu-ray Disc, DVD, and Digital HD with iTunes or UltraViolet. A second, dedicated Blu-ray Disc contains loads of bonus material from the making of the film, all in 1080p, as well as several film trailers. Lowest Price: $19.99.
Best Buy Exclusive Edition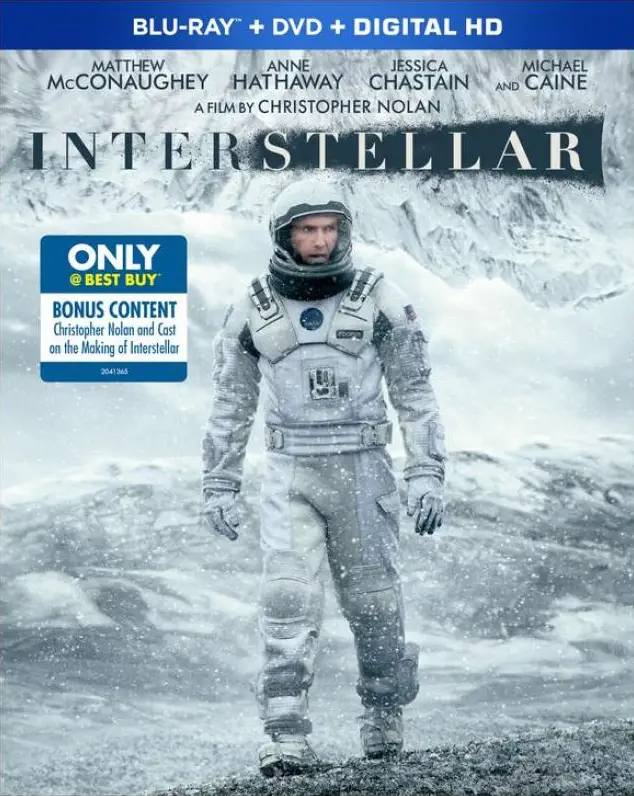 The "Only @ Best Buy" edition of Interstellar is a 3-Disc combo with bonus Blu-ray Disc as noted above, with Christopher Nolan and cast on the making of Interstellar. An early graphic of the exclusive edition indicated an IMAX film cell is included, but Best Buy has since removed that image so those may have been sold-out. The edition also includes a Digital HD copy with iTunes or UltraViolet. Price: $19.99 (Reg. $26.99)
Target Exclusive "Steelbook" Edition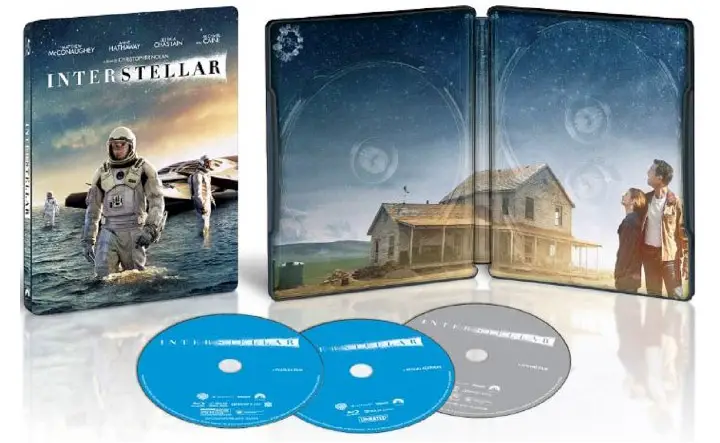 Target has an exclusive collectible Steelbook edition of Interstellar with two Blu-ray Discs, one DVD, and Digital HD copy redeemable with iTunes or UltraViolet. The inside of the Blu-ray case is lined with a photographic image from the movie, and bonus material includes over an hour of behind the scenes bonus content from the film's production, featuring director Christopher Nolan and cast. Price: $24.99
Walmart Exclusive Collector's Edition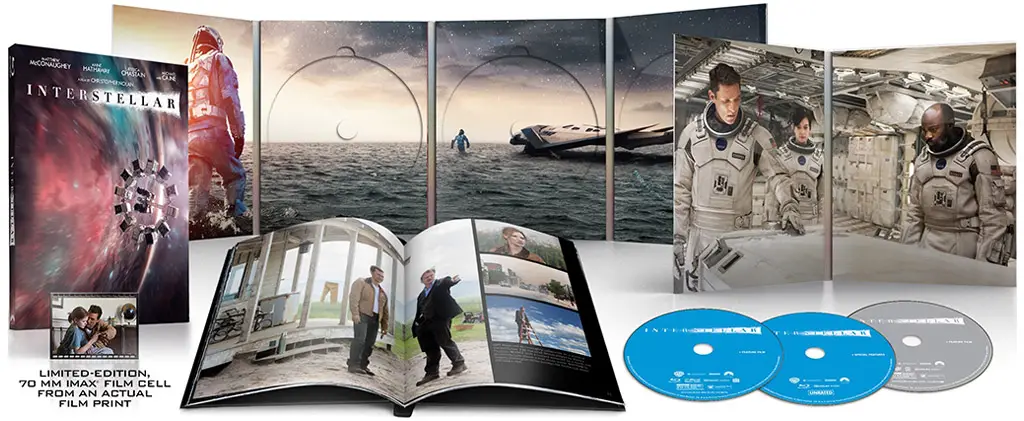 Walmart used to have an Exclusive Collector's Edition of Interstellar on their Web site, but it appears they have taken it down after being sold-out. The exclusive edition featured a Neo Pack with a 48-page art book and unique 70mm IMAX film cell. It's possible Walmart will be stocking some of the Collector's Edition in stores, but we have no confirmation of this. If you really want it, check eBay shortly after release date.