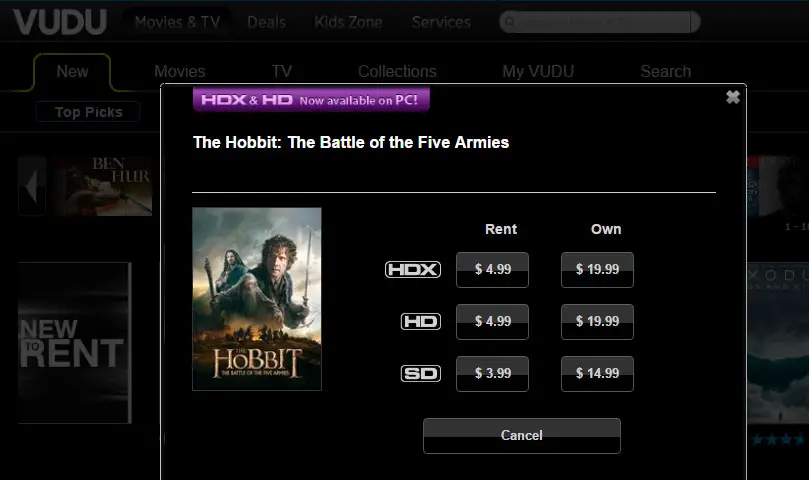 If the extra buck ever held you back from renting movies from Vudu in 1080p, you'll be happy to know that they've reduced the price of all HDX rentals to the same as HD (or, 720p). Hence, the price to rent a new release such as The Hobbit: The Battle of the Five Armies is $5.99 for either HD or HDX, or $4.99 for SD.
HDX rentals weren't always more than the HD, as it really depended on the title. But knowing that 1080p will always be the same price is a nice option to have as long as the bandwidth can support it.
Recently added movie rentals to Vudu include Interstellar, Into the Woods, and Unbroken — all of which are $5.99 to rent in HD or HDX. Vudu boasts a digital archive of over  17,000 movies with movies to rent or purchase.
Rentals give you up to thirty days to begin playback of a movie, and seventy two hours to complete watching.
Vudu's platform is also compatible with UltraViolet and select Disney Movies Anywhere purchases, so the all digital titles you own can be seen on Vudu for Web browsers, and through supporting apps for mobile devices, media players, and connected TVs.