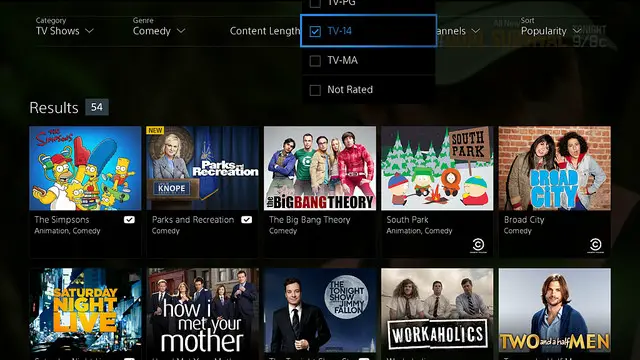 The race is on, it would seem, for positioning in over-the-top television. Today, Sony launched their cloud-based TV service called PlayStation Vue on PS3 and PS4 consoles. The service, starting at $49.99 per month, offers live television programming and on-demand content over the internet (no cable TV service or long-term contract required).
Upon launch Vue is only available in New York, Chicago and Philadelphia. However, Sony plans to launch Vue in additional markets "later this year."
Channels included in the PlayStation Vue service include brands from CBS, Discovery Communications, Fox Networks, Fox News, NBCUniversal, Scripps Networks, Turner, Viacom, and AMC Networks (available next month).
Additional features of Vue include Personalization for storing your favorite shows, Cloud DVR service that holds TV episodes for up to 30 days, and easy to use Guide and Search functions.
There are three service tiers available with Vue: Access costs $49.99 per month for approximately 45 channels; Core costs $59.99 per month and adds local regional sports networks and additional sports and movie networks; Elite costs $69.99 per month for all channels in Access and Core plus about 25 more channels.
Several other companies are offering over-the-top (OTT) television service. Dish may have gotten the ball rolling when they launched the SlingTV service earlier this year. HBO announced their HBO NOW service will launch next month that offers all HBO content over-the-top for about $14.99 per month. And, Verizon just announced an OTT service with DreamWorks Animation that will launch in the US only later this year.