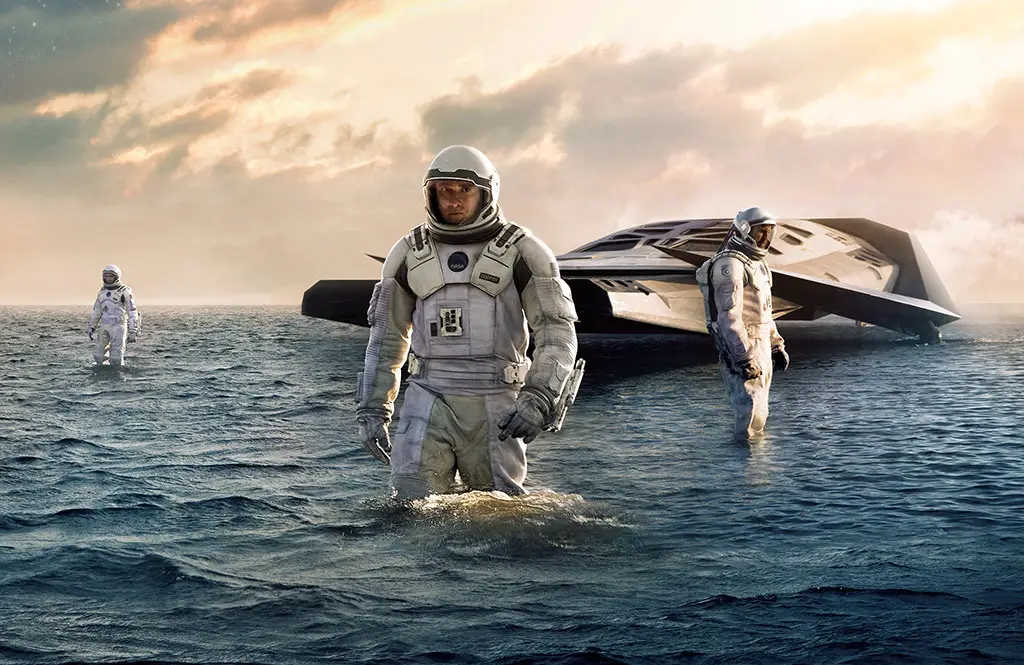 Christopher Nolan's Interstellar has been released early to Digital HD format, two weeks ahead of the Blu-ray Disc and DVD releases on March 31. The film was nominated for five Oscars, with one win for "Best Achievement in Visual Effects." The Digital HD resolution of Interstellar is either 720p or 1080p (depending on seller and/or streaming bandwidth), with audio formatted in Dolby Digital Plus 5.1.
Here's where we compare pricing for the Digital HD copy across major digital video distributors. From most vendors, Interstellar is priced $14.99 (SD) and $19.99 (HD). However, the film is considerably more expensive from Flixster at $17.99 (SD) and $23.99 (HD). CinemaNow, oddly enough, doesn't sell Interstellar yet, but they are taking pre-orders on an exclusive Interstellar Blu-ray Disc edition.
Want more than just the film? iTunes, Vudu, and Xbox Video include access to Bonus Content. When CinemaNow starts selling Interstellar, we expect that digital purchase to also include extra content.
If you're building your digital movie collection UltraViolet titles, supporting digital services include CinemaNow, Verizon FiOS On Demand, and Walmart's Vudu.
Interstellar is an epic science fiction film in which explorers travel through a wormhole to save humanity. The movie stars Matthew McConaughey, Anne Hathaway, and Jessica Chastain.
Interstellar Digital HD/SD Price Comparison*
Amazon Instant Video – $14.99 (SD) $19.99 (HD)
Apple iTunes – $14.99 (SD) $19.99 (HD) – Includes iTunes Extras
Cinema Now  – Not Available
Flixster – $17.99 (SD) $23.99 (HD)
Google Play – $14.99 (SD) $19.99 (HD)
Sony Entertainment Network – $19.99 (HD) $14.99 (SD)
Verizon FiOS On Demand –  $16.99 (SD) $21.99 (HD)
Vudu (Walmart) – $14.99 (SD) $19.99 (HD/HDX) – Includes Bonus Material
Xbox Video –  $15.99 (SD) $19.99 (HD) – Includes Bonus Material
Xfinity On Demand – Not Available Online
*Prices at time of article publication.
Take a look at other Digital HD price comparisons on popular movie releases.