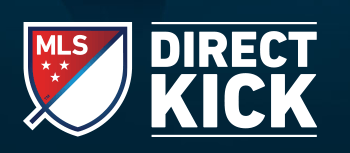 Starting today, MLS Direct Kick is providing a free preview during opening week of the 2015 MLS season. The add-on soccer package is available through DirecTV and most digital cable TV providers, usually priced $79 for the entire season.
A subscription to MLS Direct Kick will give viewers access to up to 236 regular season games, as well as select playoff games this season.
The 2015 MLS season opens tonight with last year's cup-winners LA Galaxy taking on Chicago Fire at 10:00 PM Eastern Time.
The corresponding app named MLS (formerly MLS Matchday) is available for Android and iOS mobile phones and tablets.
There are blackout periods on MLS Direct Kick and MLS Live (a separate streaming service), including during nationally-televised games and local broadcasts. For example, tonight's opening matchup is blacked out in the US on MLS Live.
The preview of MLS Direct Kick ends March 15th.