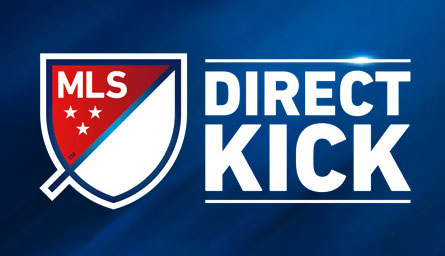 Want to check out the MLS soccer package before buying? DirecTV will offer a nine-day preview of MLS Direct Kick starting this coming Friday, March 6th through Sunday, March 15th. On DirecTV, MLS Direct Kick channels can be found on channels 471 through 476. This year, MLS Direct Kick will provide up to 236 regular season games and select playoff games on those channels.
During the preview period, MLS games to watch include the regular season opener on Friday night between the LA Galaxy and Chicago Fire at 10:00 PM Eastern Time. On Saturday, DC United is matched against Montreal Impact at 3:00 PM ET. And on Sunday, it's the Seattle Sounders FC vs. New England Revolution at 9:30 PM ET, just to mention a few of the many games scheduled during the preview period. (Keep in mind blackouts may apply.)
MLS Direct Kick is an out-of-market sports channel package that's available with most satellite and cable TV providers. With DirecTV, the package for the 2015 season costs $79 or $19.75 per month for four months.
DirecTV also offers the FOX Soccer Plus package ($14.99 per month) with international soccer coverage including the Premier League, UEFA Champions League, and UEFA Europa League.