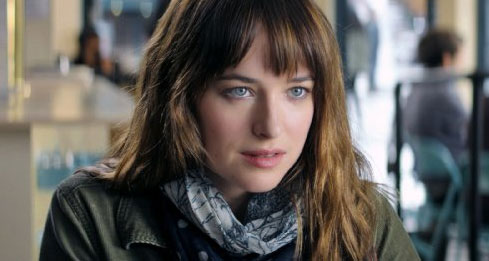 Just released to theaters this past weekend, Universal Pictures' Fifty Shades of Grey is already available to pre-order from several retailers including Amazon, Best Buy, and Target. Universal hasn't revealed a release date for the home media formats, but we do know the film will be available on Blu-ray, DVD, and Digital HD. [Update: Fifty Shades of Grey Digital HD was released May 1st. The Blu-ray, DVD and On Demand options will be available May 8th, 2015. See below for pre-order pricing.]
The 2-disc Blu-ray Disc edition carries an MSRP of $34.99, and includes copies on Blu-ray Disc, DVD, and in Digital HD format via UltraViolet. Amazon and Target are currently selling the edition for $24.99 $19.99, while Best Buy has the combo priced slightly less at $22.99. It also appears Target is taking pre-orders on both a Target Exclusive and a higher-priced Target Exclusive Deluxe Version.
The DVD edition is list-priced at $29.99, and available to pre-order from Amazon and Target for $19.99, or Best Buy for $17.99. On Digital, pre-orders of Fifty Shades of Grey are priced at $19.99 for HD format and $14.99 for SD.
Fifty Shades of Grey, starring Dakota Johnson and Jamie Dornan, is based on the best-selling "Fifty Shades" trilogy from E.L. James. The series has been translated to 52 languages worldwide and has sold more than 90 million copies.
The Original Motion Picture Soundtrack to Fifty Shades of Grey was released on February 10th.