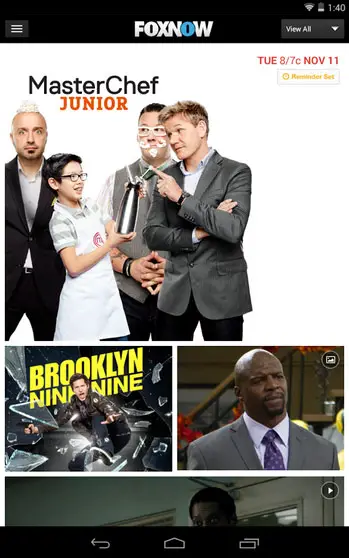 DirecTV has announced FOX's TV Everywhere service is now available to their subscribers nationwide. The new partnership allows DirecTV customers to authenticate FOX TV Everywhere apps and websites for FOX NOW, FXNOW, and Nat Geo TV.
In addition, DirecTV is now offering out-of-home streaming for Fox national networks including FX, FXX, FS1, FS2, National Geographic Channel and Nat Geo WILD. The new channels bring DirecTV's Everywhere platform lineup to 50 out-of-home live streaming channels.
DirecTV says video-on-demand content from all FOX networks will also be available to authenticated subscribers beginning in the first quarter of 2015.
With the agreement, now 80% of pay TV customers can access FOX, FX, FXX, National Geographic Channel, and Nat Geo WILD through websites and mobile devices.
The FOX apps and websites can be authenticated with a DirecTV subscriber's email and password.
"Adding Fox's national networks to our out-of-home streaming lineup gives our customers even more of their favorite programming in a seamless and consistent way, across as many platforms as possible," said Dan York, chief content officer, DirecTV.