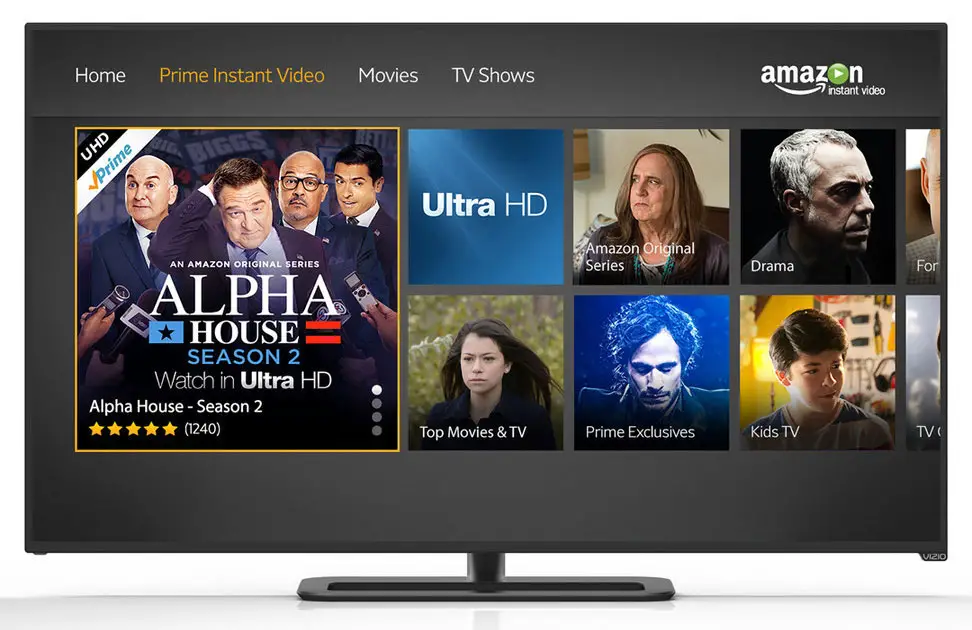 If you've recently purchased a Vizio Ultra HD TV there will soon be more options for true UHD content. Three new apps that support 4k video on Vizio's P-Series line of Ultra HD Smart TVs are getting queued up for launch, including Amazon Instant Video, UltraFlix and Toon Goggles.
Amazon's recently launched 4k streaming service has a selection of original TV shows and movies to choose from, many of which are available to Amazon Prime members at no extra charge. Amazon's original series produced for Ultra HD output include Alpha House, Transparent, and the children's show Gortimer Gibbon's Life on Normal Street.
UltraFlix is a service from NanoTech Entertainment that offers a library of 4k-only titles, such as pay-per-view movies, concerts, TV shows and documentaries. The service is delivered via apps to Smart TVs from Samsung, Sony, and soon Vizio, as well as the Roku media player.
Toon Goggles is a subscription VOD service geared towards children, with a library of animated programming, games and radio shows. The service is available for Smart TVs from Panasonic, Sony, Sharp, and soon Vizio, as well as for Android, iOS and Windows 8 devices.
Other streaming apps available for Vizio's Internet Apps Plus platform include Netflix, iHeartRadio, Hulu Plus, Spotify, Plex, AirCastLive and YouTube.