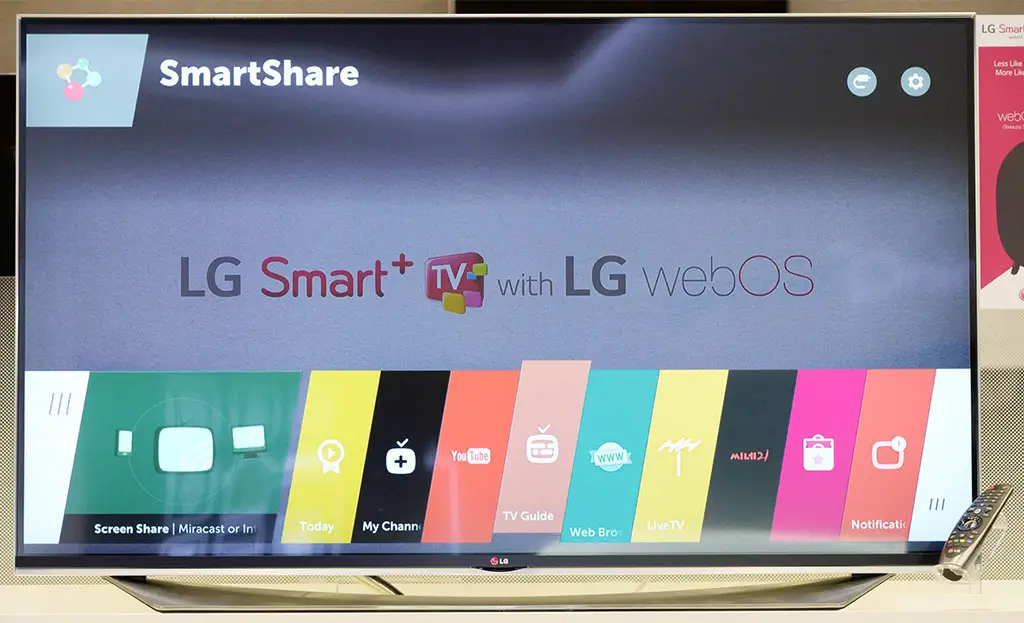 At CES 2015, LG plans to reveal a new updated "webOS 2.0" Smart TV platform, part of which has been designed to accommodate 4k streaming to Ultra HD TVs from video service providers such as Amazon Instant Video and Netflix.
The new platform will also reduce initial load time by 60-percent, and a 70-percent improvement when switching from the webOS Home Screen to YouTube.
The new webOS 2.0 design also integrates a new app called "My Channels" (see pic above) that allows users to add their favorite live TV or set-top box channels to the Launcher Bar.
LG didn't mention whether or not current LG Smart TVs would be able to update the webOS software to version 2.0, or if the platform would only be compatible with specific 4k Ultra HD TVs or 1080p Smart TV sets.
The company boasts sales of webOS-equipped LG Smart TVs exceeded 5 million units within the first eight months after being introduced early in 2014.