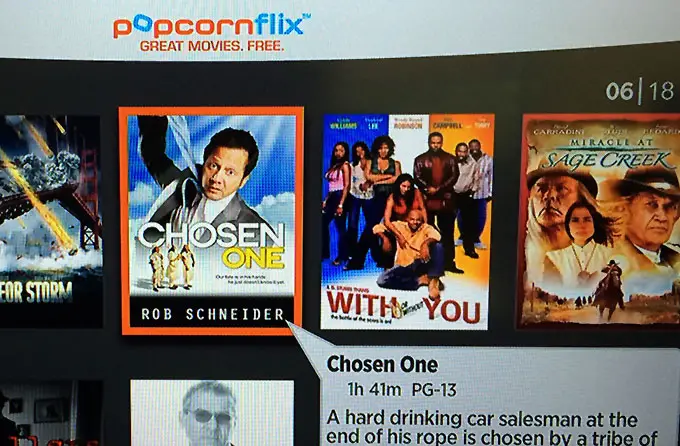 The free video app Popcornflix is now available for Xbox One consoles at Xbox Live. The video service offers ad-supported viewing of movies and TV shows from a variety of genres, as well as ad-free viewing starting at .99 per title. Recently added movie titles on the app include "Chosen One" starring Rob Schneider, the German adventure film "As Far As My Feet Will Carry Me," and the comedy/drama "Chlorine" starring Kyra Sedgwick and Tom Sizemore.
TV shows currently playing on Popcornflix include "Cheaters," "The Man Show," and 23 episodes of National Geographic's "Life Below Zero."
With the launch of the app for Xbox One, Popcornflix also announced a new filter for kids, available on the home screen. Like the Netflix Kids interface, the optional portal will only show kid-appropriate titles to users.
The Popcornflix app is already available for Xbox 360, Roku, Google TV, as well as Android and iOS devices. The service also hosts a browser-based service, and is available on Smart TVs from Samsung and Panasonic. The company says an app will launch for PlayStation 4 in the first quarter of 2015.