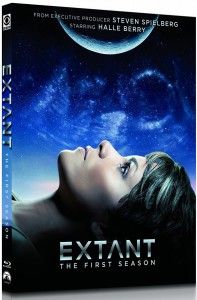 20th Century Fox's The Maze Runner is now available in several home media formats including a 2-Disc combo with Blu-ray, DVD and Digital HD copies of the movie. The film is based on the novel of the same name by author James Dashner.
Paramount Home Media has released Teenage Mutant Ninja Turtles to several disc variations, including a 3-disc Blu-ray combo edition that packs Blu-ray 3D, Blu-ray, DVD, and Digital HD copies of the film.
And, the first season of Extant from Executive Producer Steven Spielberg has also been released by Paramount to Blu-ray Disc, containing all 13 episodes of the premiere series starring Oscar-winner Halle Berry.
Here are our picks for new Blu-ray & Digital HD releases, Dec. 16, 2014
Movies
Teenage Mutant Ninja Turtles 

(Blu-ray 3D, Blu-ray, DVD, Digital HD w/UltraViolet & iTunes)

The Maze Runner 

(Blu-ray, DVD, Digital HD w/UltraViolet)

This is Where I Leave You

Magic in the Moonlight 

(Blu-ray, Digital HD w/UltraViolet)

Skeleton Twins

Stonehearst Asylum

At the Devil's Door
TV Shows
Extant: Season 1

Intruders: Season One

Cowboy Bebop: The Complete Series