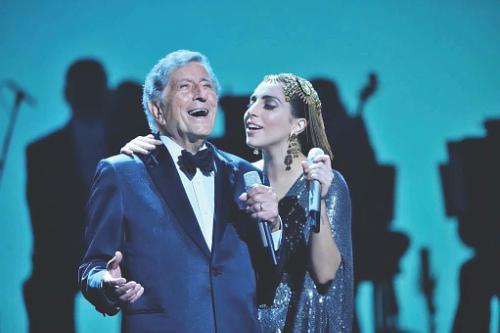 Starving for some native 4k content on your new Ultra HD TV? The Lady Gaga and Tony Bennett "Cheek to Cheek LIVE!" concert is now streaming in 4k on LG Ultra HD TVs through Amazon's Instant Video service. The concert is available free-of-charge to Amazon customers, and is accessible through LG's new Smart TV+ webOS internet-connected platform on most LG 4k TVs.
The "Cheek to Cheek LIVE!" concert was filmed last summer in native 4K at Jazz at Lincoln Center's Rose Theatre in New York, for which LG was the official sponsor. The concert has aired on PBS in high definition as part of their "Great Performances" series, and the music CD was released in September.
If you're looking for more 4k content, Amazon just announced a lineup of TV shows available to stream in 4k, as well as a list of hit movies from Sony Pictures Entertainment. Select titles are available at no extra charge to Amazon Prime members, while others start at $19.99 for 4k quality.