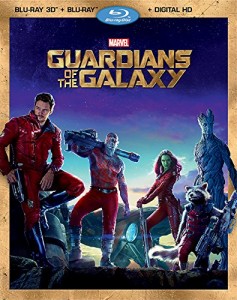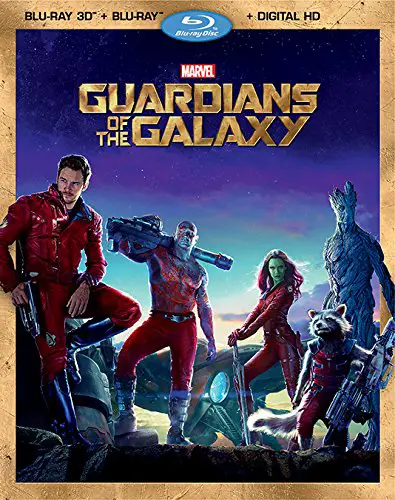 Here's what's new on Blu-ray Disc, Digital, and DVD this week. The summer blockbuster film Guardians of the Galaxy is now available two-disc Blu-ray 3D edition that comes with Blu-ray 3D, Blu-ray, and Digital HD copy from iTunes. The edition also includes bonus material with several featurettes, gag reel, deleted scenes, and audio commentary.
Paramount's Under the Dome Season 2 has been released to a 4-disc Blu-ray set. The series is based on the Steven King novel of the same name and was produced by Steven Spielberg.
Warner Bros.' Dolphin Tale 2 is out on Blu-ray Disc in a two-disc edition that includes Blu-ray Disc, DVD and Digital HD copy via UltraViolet. The film stars Jr. Harry Connick, Morgan Freeman, Ashley Judd, and Kris Kristofferson.
And, Sony Pictures has released When the Game Stands Tall starring Jim Caviezel, Michael Chiklis, and Laura Dern. The film is available in a two-disc Blu-ray edition with Blu-ray and DVD copies.
New Blu-ray Disc, DVD and Digital HD releases Dec. 9, 2014
Guardians of the Galaxy (Blu-ray 3D, Blu-ray, DVD, Digital HD w/iTunes)

Dolphin Tale 2 (Blu-ray, DVD, Digital HD w/UltraViolet)

When the Game Stands Tall (Blu-ray, DVD)

Doctor Who: Season 8 (Blu-ray)

Under the Dome: Season 2 (Blu-ray, DVD)

Hart To Hart: Season 3 (DVD)

Family Guy Season 12 (DVD)

RWBY: Volume 2 (Blu-ray)

Dead Snow 2: Red Vs Dead (Blu-ray)

WWE: True Giants (Blu-ray)

Calvary (Blu-ray, Digital HD w/UltraViolet)

Ranma 1/2: TV Series Set 4 (Blu-ray Disc)

Batman 25th Anniversary (Blu-ray Disc)

Running Scared (Blu-ray Disc)

Time Bandits – Criterion Collection (1986)