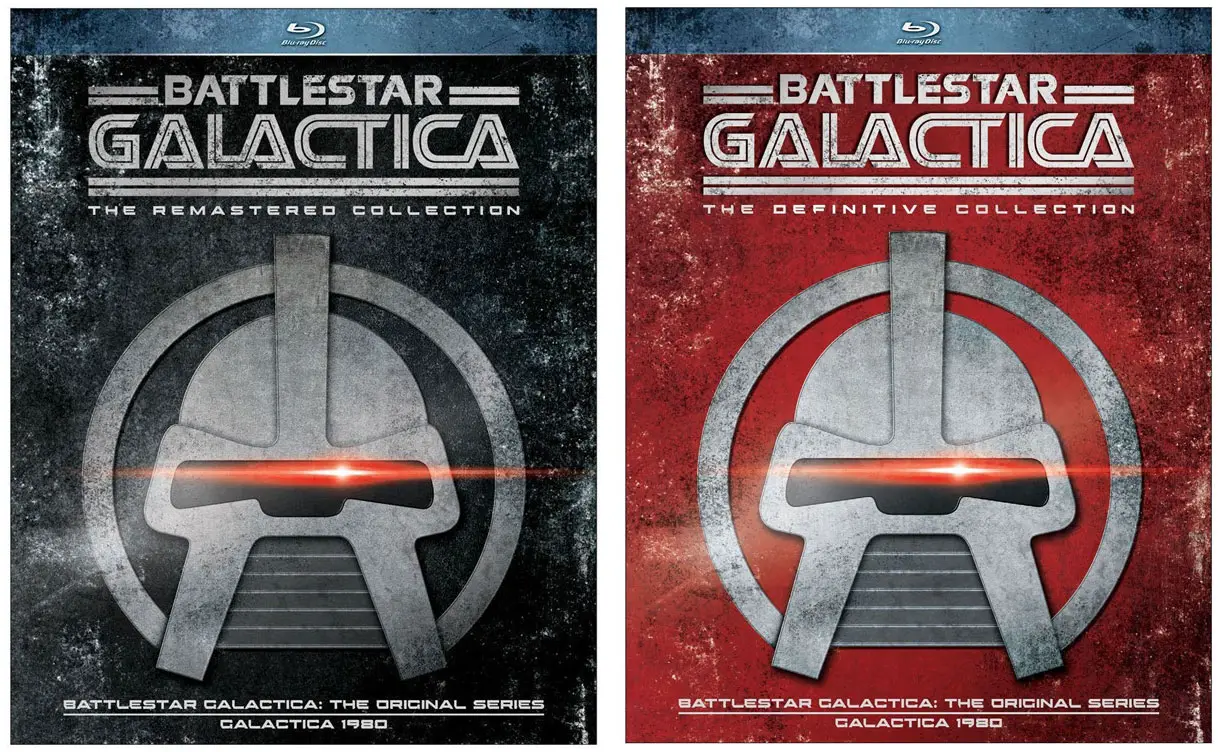 Universal Pictures Home Entertainment has announced Battlestar Galactica: The Original Serieshas been remastered to high-definition for release on Blu-ray Disc for the first time. The series will be available in two separate editions, one of which is geared more towards the purist with the original series presented in traditional 4:3 format.
Both editions will include all 24 episodes of the classic sci-fi series from 1978-1979, along with Galactica 1980: The Complete Series. The Definitive Collection will also include "Battlestar Galactica" – the 125-minute theatrical edit of the premiere episode "Saga of a Star World."
Battlestar Galactica: The Definitive Collection will contain two formats of the original series and Galactica 1980 in both 4:3 full frame and 1.85:1 widescreen aspect ratio. That edition carries an MSRP of $149.99.
Battlestar Galactica: The Remastered Collection, minus the full frame versions and 125-minute "Saga of a Star World," is list-priced at $119.99.
The Blu-ray editions are slated for release on May 12th, 2015.
Here's a breakdown of each edition:
Battlestar Galactica: The Definitive Collection includes:
Battlestar Galactica: The Original Series (Widescreen and Full Frame)
Galactica 1980: The Complete Series (Widescreen and Full Frame)
Battlestar Galactica – The 125-minute theatrical edit of the premiere episode "Saga of a Star World"
Battlestar Galactica: The Remastered Collection includes:
Battlestar Galactica: The Original Series (Widescreen)
Galactica 1980: The Complete Series (Widescreen)