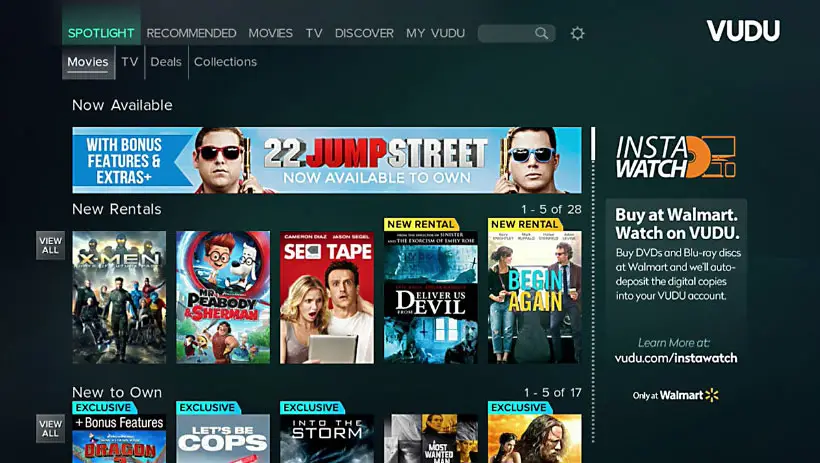 PlayStation 3 & 4 owners who access Vudu through the consoles will see a refreshed design and added features as the company rolls out an update to the app. PlayStation users who open Vudu are prompted to update to the latest version, 2.01. First timer users can find the free Vudu app in the PlayStation Store.
One notable new feature to the Vudu app allows users to discover new titles according to Mood, Plot, Acclaim, Style, and Era, with additional subcategories for each parent category. For example, Mood breaks down into subcategories such as Feel Good, Humorous, and Scary, to name a few. It's definitely an innovative way to browse for titles, and a refreshing alternative to typical browsing options.
Other features include Watchlist which keeps everything your currently viewing under one tab, making it easy to finish viewing a title. And if you're catching up on a television series, the Watchlist will automatically queue the next episode.
The Vudu app incorporates Walmart's InstaWatch service into the interface, allowing users to easily redeem digital copies for viewing on Vudu.
The update also includes better search options, updated recommendations based on your likes and Vudu's own curated lists, and improved closed captioning options.
Vudu supports 1920 x 1080p video in their highest quality HDX video format and up to 7.1 channel surround sound.
You can find out more on Vudu's "New Vudu | For Home" website page.