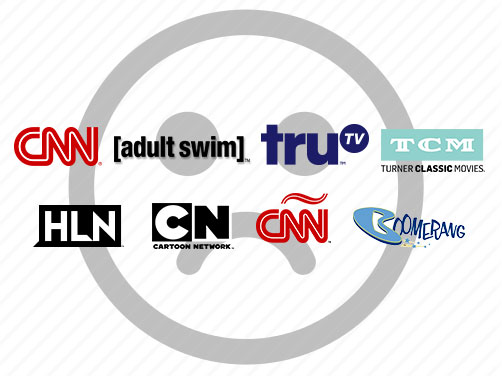 It's almost been two weeks now since Dish subscribers lost eight channels because of a dispute between Dish and Turner Broadcasting. The two companies failed to come to a new distribution agreement before the past agreement's expiration date, and so Adult Swim, CNN, Boomerang, HLN, Cartoon Network, truTV, Turner Classic Movies, and CNN en Español were pulled from Dish on Monday, October 20th.
Both parties express interest in renewing the agreement, but after two weeks it seems neither party is willing to budge, blaming the other side for not willing to negotiate. In the end, as we have seen in past carriage disputes, the customers are the ones who are affected most.
To answer questions and canvass support Dish directs customers to the website DishStandsForYou, while Turner's own website SaveMyShows rallies consumers to their side.
Dish's website includes a "Ways to Watch" page for those who want to find the shows they love while the dispute continues. Using the tool, customers are directed to online video services such as iTunes or Hulu to watch certain shows, or given suggestions for similar content on other Dish channels.
If an agreement isn't reached soon, other Turner-owned channels including TBS and TNT may also be pulled from Dish's lineup as those contracts expire.