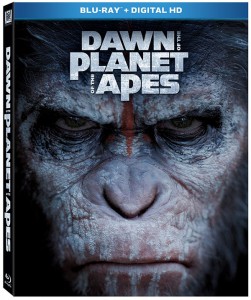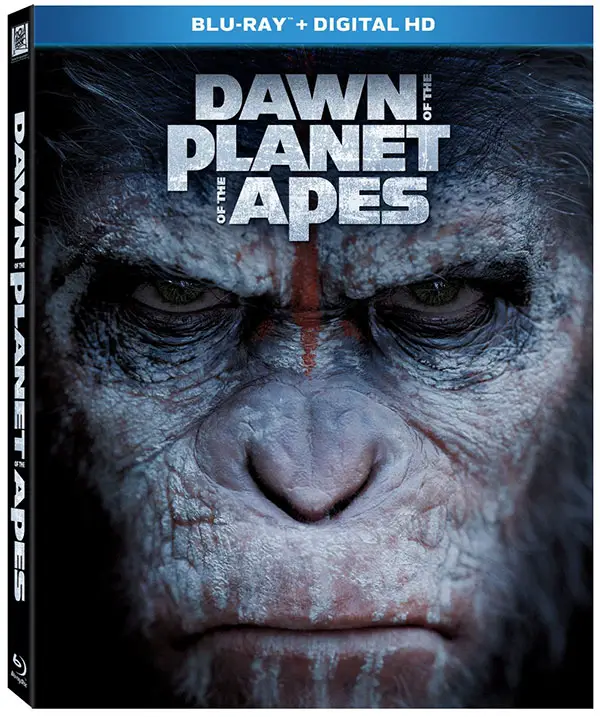 20th Century Fox's Dawn of the Planet of the Apes will release to Blu-ray 3D, Blu-ray, DVD, as well as Digital HD format Tuesday, December 2nd, 2014. On disc, the movie can be purchased in several variations that include a 2-Disc Blu-ray 3D combo edition, 1-Disc Blu-ray edition, and single-disc DVD. Both of the Blu-ray editions come with a Digital HD copy redeemable through UltraViolet.
There's also a special 'Caesar's Warrior Collection' with both Dawn of the Planet of the Apes and Rise of the Planet of the Apes in a 4-Disc set that comes packaged in a Caesar Ape Head with 32-page booklet, collectible character cards, and digital copies of the films.
Gary Oldman, Jason Clarke, Keri Russell and Andy Serkis star in the thrilling next chapter of Planet of the Apes. Ten years after a deadly virus destroys most of humanity, the human survivors find themselves on the brink of war with a group of genetically enhanced apes led by Caesar, a war that could determine which species will dominate Earth.
Advertisement