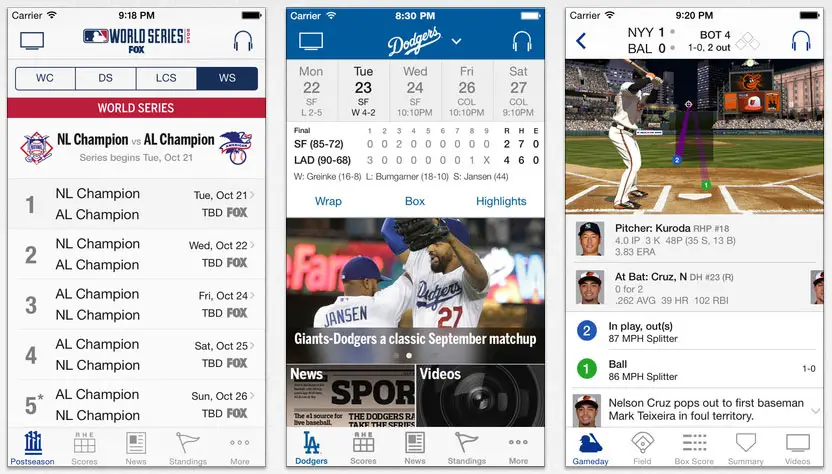 Just in time for the postseason, Major League Baseball has updated the MLB.com At Bat app for iOS devices to live stream select games through the World Series. This is a first for MLB, and another big step towards TV everywhere initiatives. If you read the fine print, however, only select postseason games will stream live, which would make sense considering local blackouts. The entire World Series, on the other hand, will stream live through the app for users who authenticate with an MLB.TV Premium subscription.
Both the iOS and Andriod apps received updates this past week that bring live postseason coverage of all games through the 2014 World Series. During TBS broadcasts, the app also offers live companion coverage with up to 10 alternate camera angles for the AL Wild Card, AL Division Series and AL Championship Series. That feature requires the At Bat 14 subscription, but MLB.TV Premium subscribers already have At Bat 14 free-of-charge.
The 2014 postseason starts on Thursday, October 2 with the American League Division Series. The National League Wild Card game, airing tonight, will determine who plays the Washington Nationals on Friday, October 3rd. The World Series is scheduled to start on Tuesday, October 21st.
MLB.com At Bat for iOS devices (version 7.4.2) requires version 7.0 or higher, while the required Android version depends on device.