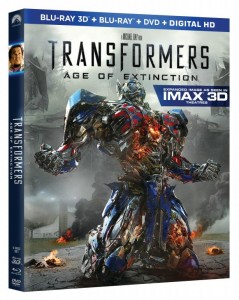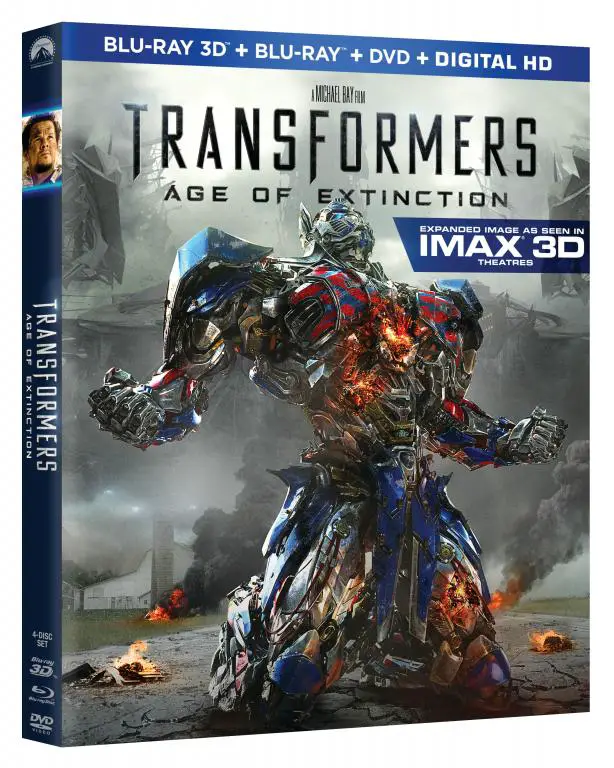 Paramount Pictures' Transformers: Age Of Extinction will release to Blu-ray 3D, Blu-ray, and DVD disc formats on September 30, approximately two weeks after the film releases to digital formats on September 16. Two Blu-ray editions will hit shelves, including a 4-Disc Blu-ray 3D combo and 3-Disc Blu-ray combo, both packaged with a DVD and Digital HD copy via iTunes or UltraViolet. In addition, both editions also include over three hours of content on a bonus Blu-ray Disc, while the DVD edition only contains the feature film. We should also mention the video format of the 3D Blu-ray Disc is that of IMAX with an expanded image. Sound on both Blu-ray Disc versions is offered in Dolby TrueHD 7.1 and Dolby Digital 5.1 surround sound formats.
Transformers: Age Of Extinction 4-Disc combo carries an MSRP of $49.99, but pre-orders are currently on sale for $29.99 at Amazon. The 3-Disc combo has an MSRP of $39.99, but is also selling for $20 less ($19.99) at Amazon. Finally, the single-disc DVD edition has a list-price of $29.99, but is available to pre-order for $16.99. (Scroll down the article for current pricing on each edition.)
Michael Bay's Transformers: Age Of Extinction is the fourth film in the franchise, which started in 2007 with Transformers.