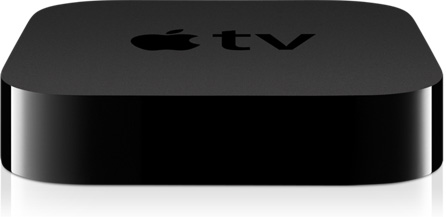 Apple is currently offering a $25 iTunes Gift Card with the purchase of an Apple TV. This is a great incentive to pick up the Apple TV streaming media player over a Roku 3 or Amazon Fire TV player — both of which are currently priced at $99. (Although, we've seen Amazon drop the price the Fire TV to $84 periodically hoping to spur sales.)
Apple TV has been gradually adding popular app channels it had been missing for a while such as CNBC, FOX Now, and Showtime Anytime, making the media player easily competitive with Amazon's Fire TV (the newest media player in the bunch) that hosts about 40 channels, but still far from competing with the hundreds of channel options available on the Roku platform. Most of the channels on Roku, however, are either niche or local broadcast channels with far less curb appeal than the likes of HBO Go, Watch ESPN, and America's new favorite household brand Netflix.
The Apple TV syncs nicely with other Apple products such as iTunes, iTunes Radio, iCloud, and My Photo Stream, and allows content from iOS devices and Macs to be viewed on big screen TVs using AirPlay. The media player supports up to 1080p resolution video, Dolby Digital 5.1 surround sound (pass-through), and Wi-Fi networks (802.11a/b/g/n).
Apple is also offering a $100 Apple Store Gift Card with the purchase of a Mac model, and a $50 gift card with the purchase of an iPad or iPhone. AppleCare Protection for the Apple TV is $29 for two-year coverage.