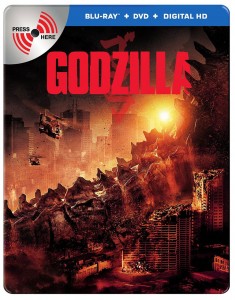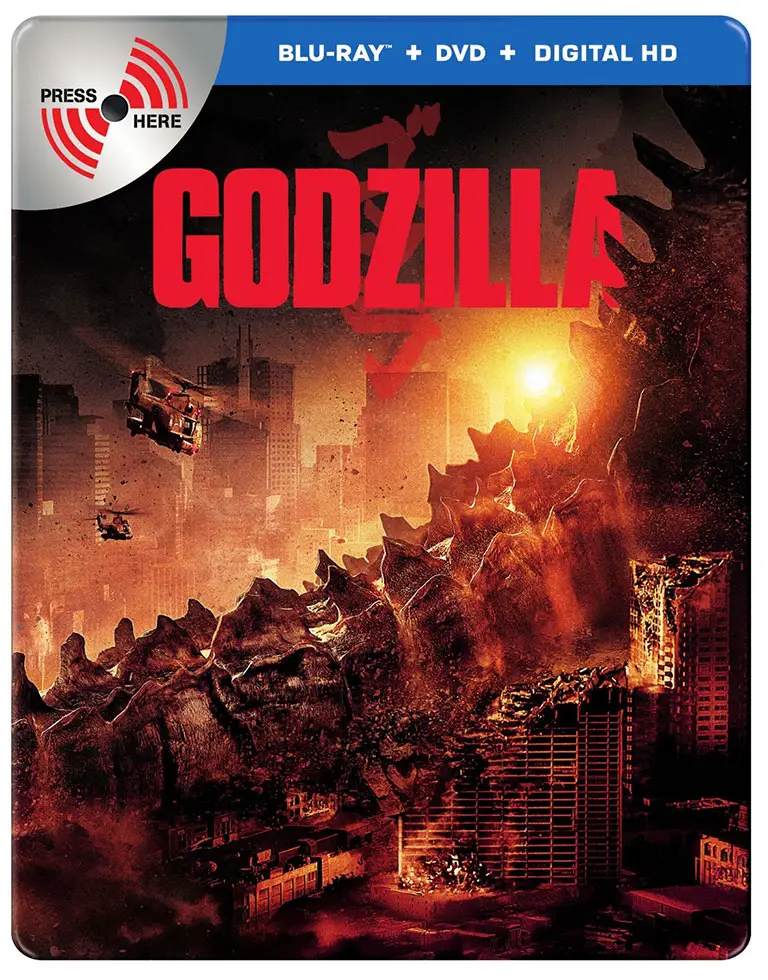 Warner Bros.' Godzilla (2014) is now available for pre-order on Blu-ray Disc and DVD. The disc formats area scheduled to hit stores on Sept. 16, 2014 in several editions including a 3-Disc Blu-ray 3D edition, 2-Disc Blu-ray edition, 2-Disc Limited Edition Godzilla MetalPak, and 2-Disc Special Edition DVD. All disc editions, even the Special Edition DVD, include digital copies of the film via UltraViolet access code. We've seen several new DVDs include digital copies, and this may be the new trend, but keep in mind the DVD purchase will only provide standard resolution digital files.
The UV codes for Godzilla need to be redeemed by Sept. 16, 2017, and does not include an iTunes copy.
Bonus material offered on all editions includes "Operation: Lucky Dragon," "Monarch: The M.U.T.O. File," "The Godzilla Revelation," and "Godzilla: Force of Nature" among other extras. The 2-Disc Limited Edition Godzilla MetalPak also features a Press Hear button that plays Godzilla's roar.
Directed by Gareth Edwards (Monsters), Godzilla stars Ken Watanabe, Aaron Taylor-Johnson and Elizabeth Olsen. The film was made on a $160 million budget and earned $93 million in the US during opening weekend.