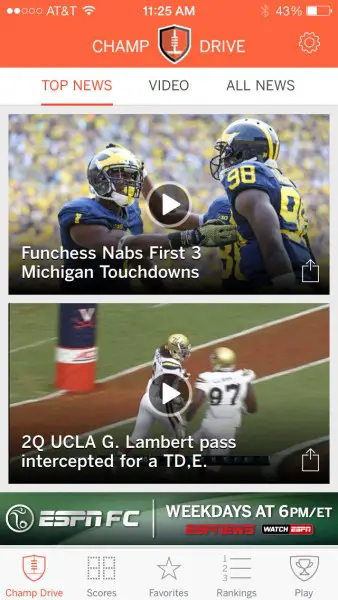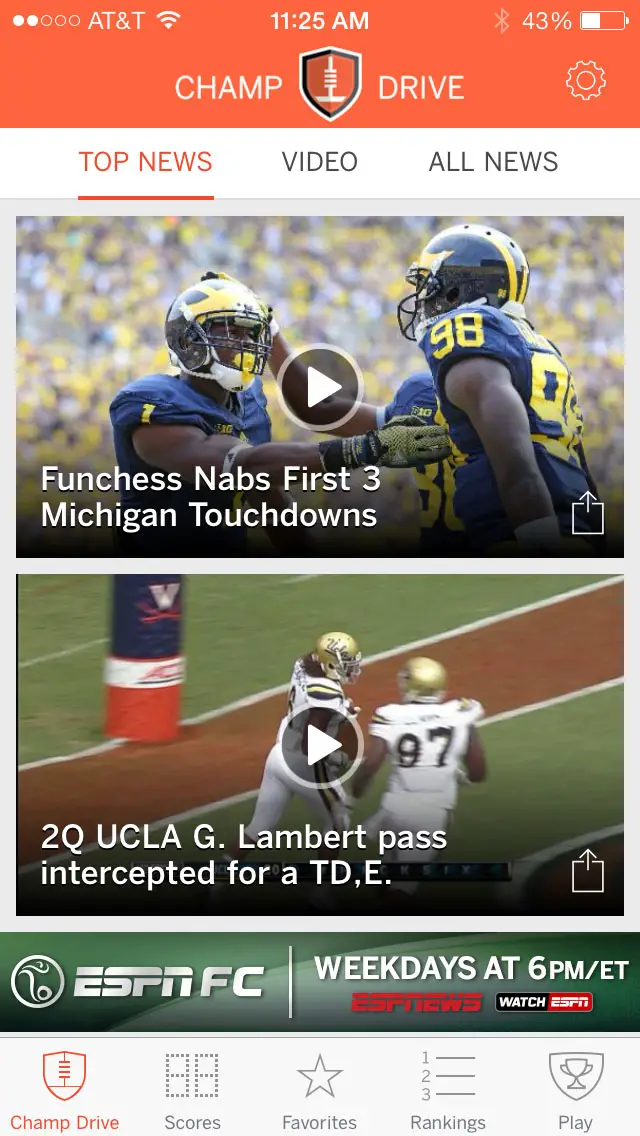 If you find that following college football scores is a bit frustrating, especially on your mobile phone, ESPN has released the ESPN Championship Drive app for Android and iOS devices that makes life much simpler. The app provides updated scores and rankings for the new College Football Playoff committee, with explanations on how the ranking system works. The app also provides curated news and video highlights through the "Champ Drive" tab. And, users can access college football fantasy games to play with friends and even win prizes. (See full-size screenshots below.)
In addition, once logged in it's easy to access to live games on WatchESPN through a "Start Watching" button that shows up in the Champ Drive section (which is essentially the app's homepage). The button currently floats around so users sort of have to look for it in different locations within the content streams.
ESPN says the app will soon be updated to include personalized scores, as well as improve game pages with real-time plays, stats, standings, and additional statistics.
Upon opening the app users are prompted to log-in with an existing account, Facebook account, or create a new account. Users can also skip the sign-in process to view non-personalized features of the app.
The Android app requires Android 4.0 or later, while the app for Apple products requires iOS 7.0 or higher.