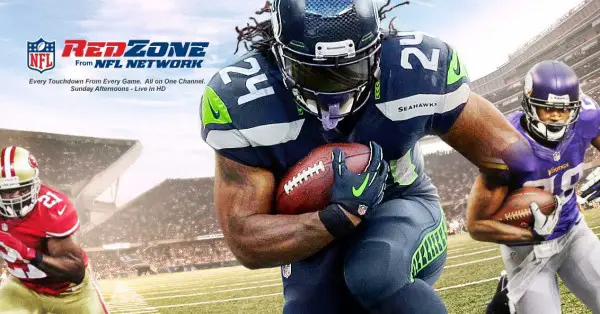 At least five television service providers are offering a free preview of NFL RedZone this coming Sunday, Aug. 16 as well as the following Sunday, Aug. 23 and Thursday, Aug. 28. DISH, Charter, Cox, Cablevision Optimum, and Verizon FiOS are among the major providers offering the preview. However, you may want to check with your local TV service if not among the providers aforementioned. The channel is broadcast in HD (1080i ), and down-scaled to letterbox format in SD (480i).
RedZone covers every Sunday NFL game when teams reach the 20-yard line, and provides up-to-the-minute fantasy statistics, extended highlights, and the important plays of the day. The NFL Fantasy Live content starts at 11:30am Eastern Time.
As well as on your TV, the channel is also available on mobile devices using apps for Android and iOS devices.
NFL RedZone is a seasonal channel that can be purchased à la carte or within a sports package. Verizon, for one, is offering a $10 discount on the full season that costs $69.99.