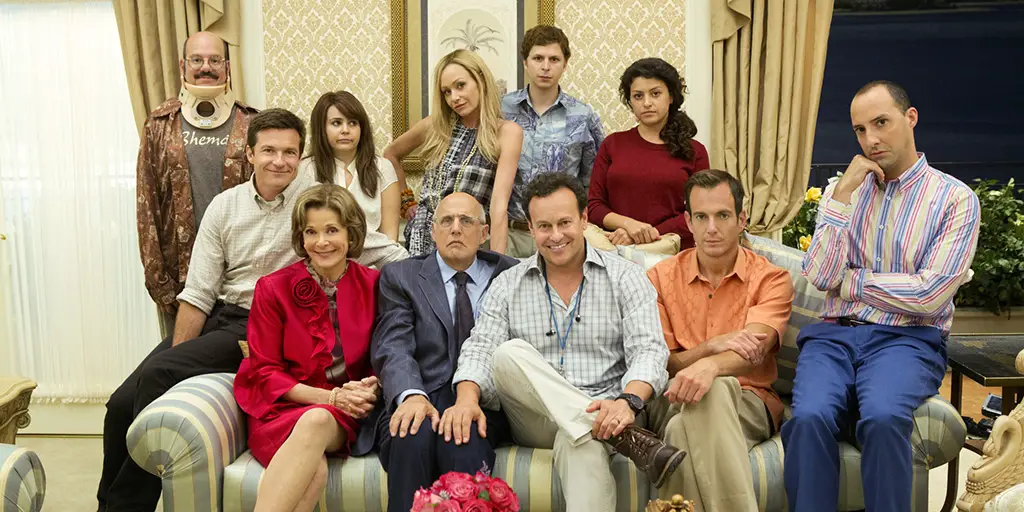 "Arrested Development" is coming back to Netflix for a new season. On "The Tonight Show Starring Jimmy Fallon" Will Arnett, Gob, confirmed that the Bluth's will return for a fifth season. I promise this isn't one of Gob's illusions.
The announcement comes right after Netflix's Chief Content Officer, Ted Sarandos, told USA Today that a new season of "Arrested Development" is certain to return to the streaming service but "it's just a matter of when."
But when will it happen? Nobody knows.
The show's creator Mitch Hurwitz has said that he wants to revisit the show every two to three years.
Someone needs to queue the Final Countdown because we may not see a new season of "Arrested Development" until 2016, considering season four premiered on May 26, 2013.
Unlike the first three seasons the fourth season was criticized for not featuring the Bluth family on screen together. Each episode of season four focused on a single Bluth family member as they struggled with their own problems. Sometimes stories from different characters would overlap but the whole family was rarely seen in the same shot.
After being off the air for seven years Hurwitz struggled to work around the actors' busy schedules, thus leading Hurwitz to change the format of the show. The cast continue to be stretched across various projects.
Jason Bateman, Michael, and Michael Cera, George Michael, continue to take roles on the big screen. Portia de Rossi, Lindsay Fünke, is gearing up to appear in Season 4 of "Scandal." Will Arnett is currently in the series "The Millers" and appeared in the new "Teenage Mutant Ninja Turtles" film. Tony Hale, Buster, is currently on HBO's "Veep," and Jessica Walters, Lucille Bluth, continues to aid her talent to any show in need of a an alcoholic matriarch which includes  providing the voice of Malory on FX's "Archer."
Filming for season 5 is unlikely to begin until the entire cast of the Bluth clan can be rounded up once again.
Hurwitz has stated numerous times that his ultimate goal is to make an "Arrested Development" movie. In an interview with Rolling Stone last August Hurwitz said that the movie is moving forward but he was unable to reveal any details.
If one thing is certain, besides that there's always money in the banana stand, it's that the Bluth family will be reunited on Netflix at some point in the future.