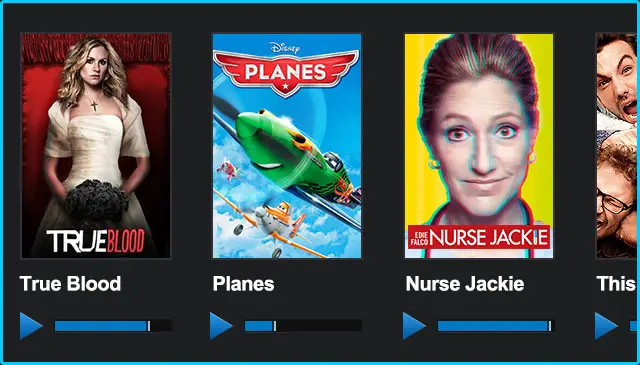 DirecTV has added nice little feature to their app for Android and iOS devices that allows you to filter for free titles in the movies section. To see all free titles, click on the "My: All Movies" dropdown menu and slide the "Free Items Only" switch to the on (blue) position. You can also filter by DIRECTV Cinema, PPV, In Theaters, By Genre, and other options. (See the app screens below.)
The update for both Android and iOS platforms also adds "Recently Watched On Demand," an option to resume On Demand content no matter what device you're viewing on, whether a PC, phone, or tablet.
In addition, the app update includes usability improvements using the Accessibility Voice Over feature, Closed Captioning enhancements, bug fixes, and overall performance upgrades.
The Android Version 3.5.008 app (29MB) requires Android 2.3.3 or higher and is available at the Google Play store. The iOS app, also Version 3.5.008 (42.3MB), requires iOS 7 or later and is available to download from iTunes. DirecTV has yet to launch a supporting app for Windows devices.