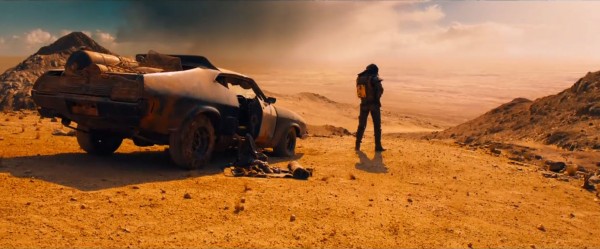 Warner Bros. has released the 1st official trailer for Mad Max: Fury Road. It's a film trailer many of us Mad Max fans have waited a long time for, and it debuted at Comic-Con San Diego today. The trailer comes just weeks after several official set photos were shared last month, but years of setbacks and speculation about when the film would release.
The 2-minute: 30-second trailer is nothing short of explosive, raw, and a tribute to the first Mad Max films. We won't give too much away, only to say the setting is just as post-apocalyptic as the previous films, but with the advantage of 30 decades of advancements in special effects.
The trailer also reveals a long-awaited theatrical release date. While questions remained whether or not a new Mad Max film would actually be released, and whether or not it would be a remake or Mad Max 4, it's now confirmed 'Fury Road' will be its own story and released May 15, 2015.
Directed by George Miller (Mad Max franchise), Mad Max: Fury Road stars Tom Hardy (The Dark Knight Rises) as Max Rockatansky and Oscar-winner Charlize Theron (Monster, Prometheus) as Imperator Furiosa.