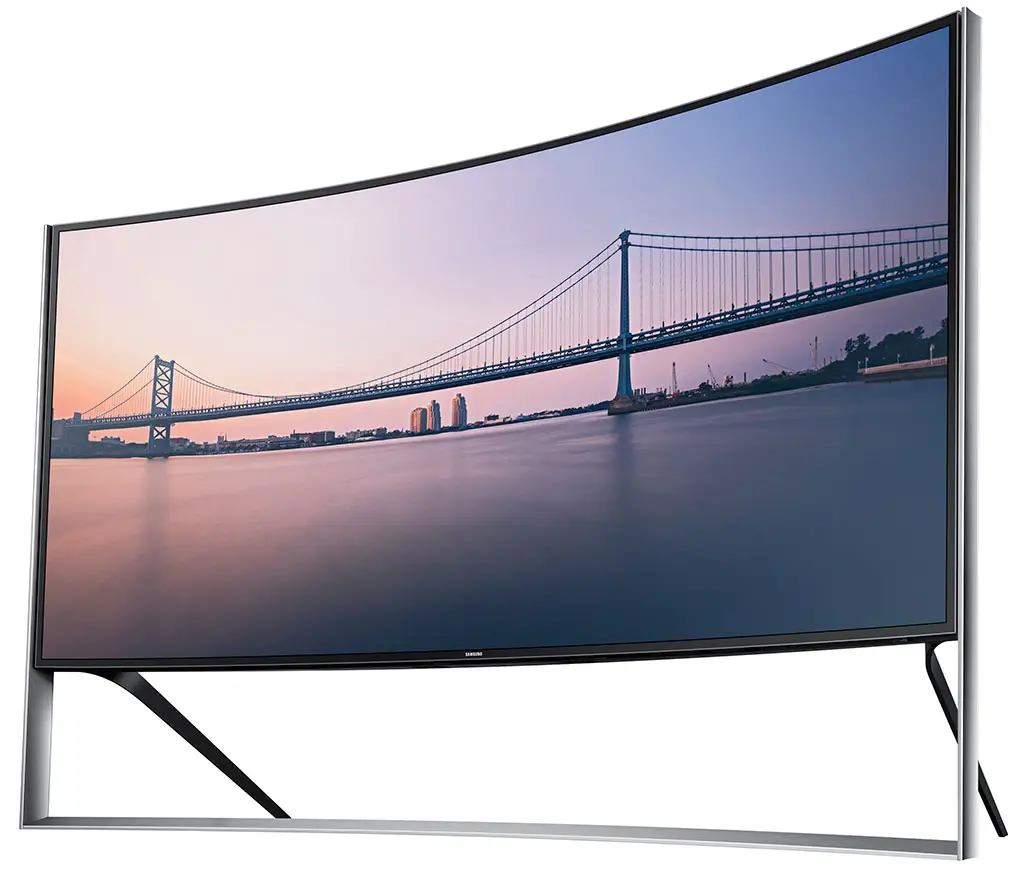 Samsung's 105" Curved 4k 'Ultra HD' TV is now available to pre-order, but the $120k price tag isn't for everyone. We took a look around to see what other things you can get for $120k: a BMW 7-Series luxury sedan loaded with options; about 200 Bitcoins; or, 4 years of college at New York Institute of Technology. You can also buy a beachfront condo in Florida.
OK so maybe you already own a beachfront condo and want the latest and greatest TV to put in it. Samsung's flagship curved 4k 'UHD' TV will certainly make a great addition to your living room.
The Samsung UN105S9W is a built-to-order 4k UHD TV set with 5,120 x 2,160 resolution and 11 million pixels of detail. The display is designed to bring a cinematic feel to your home theater, with Auto Depth Enhancer technology, Samsung's UHD Dimming, and Precision Black Local Dimming for a wide contrast ratio.
The set features Samsung's new Smart TV platform with 5 panel Smart Hub that's powered by a Quad Core Plus processor, Clear Motion Rate 1440 refresh rate for clear motion imaging, 3D support, and Smart View 2.0 for expanding viewing to mobile devices and PCs.
If you want to multi-task (or "multi-watch"), Samsung's UN105S9W also splits into 4 screens than can display live TV, streaming video, and web-based content all at once.
The UN105S9W can be wall-mounted if you choose by detaching the frame, (just be sure to purchase a wall mount that can support 198.4 lbs.), or used with the included frame stand (creating a combined weight of 235.9 lbs.).
Product dimensions are 96.5″ x 42.5″ x 11.5″, and screen size 105" (104.6" diagonal). The UN105S9W includes 4 HDMI 2.0 ports, 1 Component, 1 Digital Audio Out (Optical), Composite In, Audio Out (mini-jack), IR out, RF In, Ethernet, 4 USB ports.
The TV is also compatible with the One Connect Box that supports 4k UHD standards including HDMI 2.0, HDCP 2.2 and the HEVC codec. The One Connect Box (pictured below) can also be updated to future UHD standards.