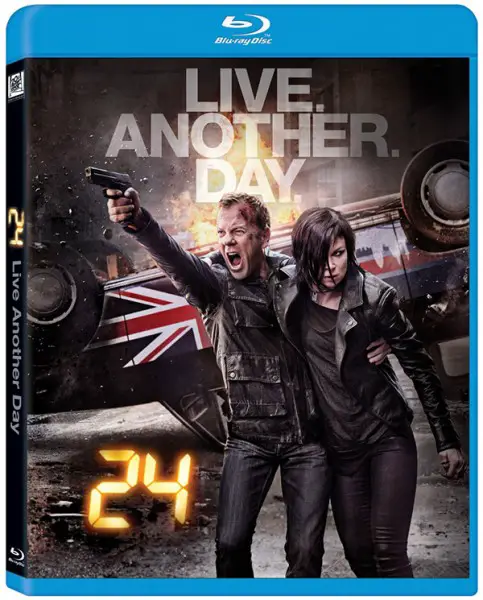 The series 24: Live Another Day premiered the first episode on May 5, and just aired the final, 12th episode of the season on July 14. If you missed an episode here or there, the series is already available to purchase digitally through online platforms such as Amazon, Google Play, iTunes, and Vudu. Consistently priced across the online services, each episode is available in HD for $2.99 ($1.99 SD), or, the entire season can be purchased in HD for $31.99 ($20.99 SD).
The Blu-ray Disc and DVD, however, have yet to be given a release date. The editions from 20th Century Fox are list-priced at $59.99 (Blu-ray) and $49.99 (DVD), although you can pre-order them with discounts from Amazon (see below for current pricing). We can guess the Blu-ray will be formatted in 1080p, but don't have any other details on the edition, including number of discs and audio format, at this time.
24: Live Another Day Season One consists of 12 episodes starring Kiefer Sutherland as the infamous Jack Bauer, along with Yvonne Strahovski, Tate Donovan, Gbenga Akinnagbe, William Devane, and Benjamin Bratt among the cast. In the series, Jack Bauer emerges from London to stop a terrorist attack, but at the same time hunted by American forces under the order of President James Heller.