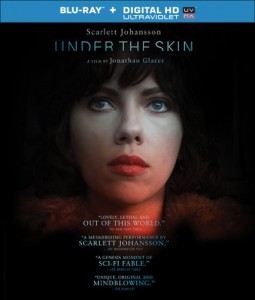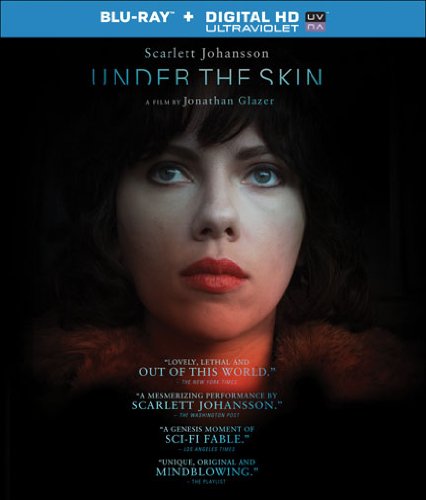 Rio 2 easily tops the most popular new Blu-ray and Digital titles this week. The animated film from 20th Century Fox is available in either 3-Disc edition with Blu-ray 3D, Blu-ray, DVD, and Digital HD copy, or a 2-Disc edition minus the 3D copy. Rio 2 features Jesse Eisenberg, Anne Hathaway, and Jamie Foxx among the impressive cast providing voiceovers.
Scarlett Johansson stars in the sci-fi thriller Under the Skin from Lionsgate. The film is available in a 1-Disc Blu-ray edition that includes a Digital HD copy via UltraViolet code. Under the Skin is based on the novel by Michel Faber and adapted for film by Walter Campbell and Jonathan Glazer who also directed the film.
Season Two of Orphan Black is now available in a 2-Disc Blu-ray edition containing all ten episodes of the BBC production. The series stars Tatiana Maslany as the punk-rock clone Sarah Manning who discovers there are others like her. The Blu-ray set does not include DVD or digital copies, but you can purchase episodes in digital format from iTunes, Amazon, Vudu, and other online platforms.
And, Adult Swim's animated series Black Dynamite: Season 1 has been released to Blu-ray and comes with Digital HD copies of all ten episodes for viewing on multiple platforms. The Cartoon Network series from 2011/2012 stars Jimmy Walker Jr., Liz Benoit, and Tommy Davidson.
Here's are Blu-ray & Digital picks for the week of July 15, 2014.
Rio 2 (Blu-ray 3D, Blu-ray)
Under the Skin
Orphan Black: Season 2
Black Dynamite: Season 1
Hell on Wheels: Season 3
Scanners (1981)
Pickpocket – Criterion Collection (1959)
Fairy Tail: Part 11
Deadman Wonderland: Complete Series Classic
Deadly Eyes
Wwe: United We Slam – Best of Great American Bash
Road to Paloma
Black Dynamite: Season 1
Open Grave
Yu-Gi-Oh! Bonds Beyond Time