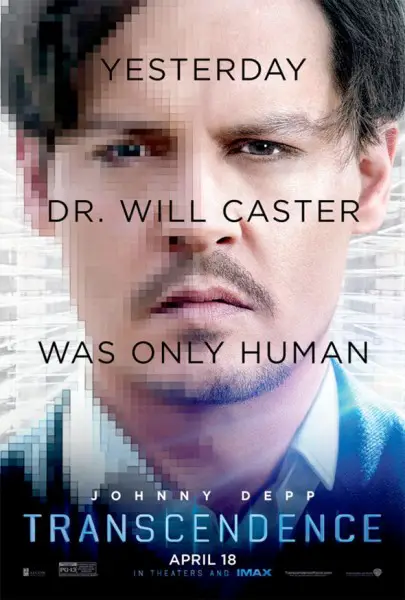 The 2014 film Transcendence starring Johnny Depp is now available to purchase digitally, several weeks ahead of the Blu-ray Disc, DVD, and rental options arrive on July 22. Prices for the Warner Bros.' title range from $14.99 up to $22 depending on vendor, and some digital purchases are linked to an UltraViolet license so you can build upon your existing library of digital movies.
In the film, Depp stars as artificial intelligence researcher Dr. Will Caster who becomes a target for anti-technology extremists. Transcendence also stars Rebecca Hall as Caster's wife, and Paul Bettany as his best friend.
You can get Transcendence in Digital HD format from iTunes, Amazon Instant Video, Cinema Now, Google Play, Sony Entertainment, Target Ticket, Vudu, and Xbox Video, as well as On Demand from Verizon FiOS.
We went ahead and did a price comparison to help you to decide where to buy. For those of you building up your UltraViolet collection, UV-supporting digital services include Target, Walmart's Vudu, and Best Buy's Cinema Now.
"Transcendence" Digital HD and On Demand Prices
Apple iTunes (HD) $14.99
Amazon Instant Video (HD) $14.99
Best Buy Cinema Now (HD) $22
Google Play $14.99
Target Ticket (HD) $19.99
Vudu (HD or HDX) $14.99
Verizon FiOS On Demand (HD) $15.99
Xfinity On Demand NA*
Sony Entertainment Network $19.99
Xbox Video $19.99
*Not available at the time of this article.