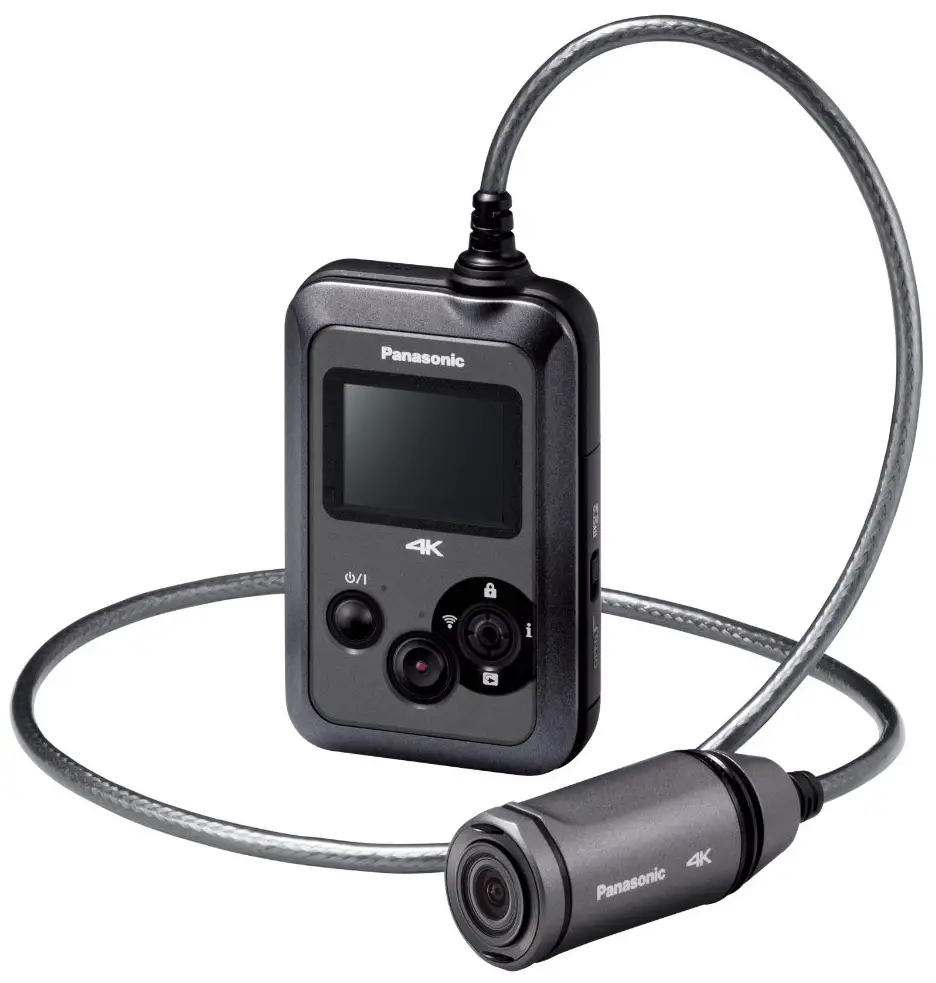 Panasonic's wearable 4k video camera with model number HX-A500 is now shipping from the company's website, and will soon be available from other retailers in the US. The camera shoots 4k/30p video at 30 frames per second (with Crystal Engine Pro+ processing), is dustproof, and rated to be waterproof for 30 minutes in almost 10 feet of water (complying with IPX8 and IP5X standards).
The A500 can also shoot video at high frame rates for slow motion playback in several resolutions including 1920 × 1080 (60fps), 1280 × 720 (120 fps), and 848 × 480 pixels (240 fps). Other features of the A500 include a 1.5-inch color LCD, Wi-Fi, level shot image stabilizer, and NFC to connect to your phone.
Priced at $399.99, Panasonic's lightweight A500 (only 31 grams) will provide some competition for the popular GoPro Hero 3 that also shoots 4k (at 15fps, or 2.7k at 30fps) and sells for the exact same price.
The camera can be found at shop.panasonic.com and other photo electronics retailers.