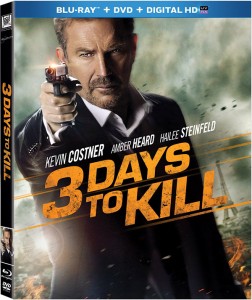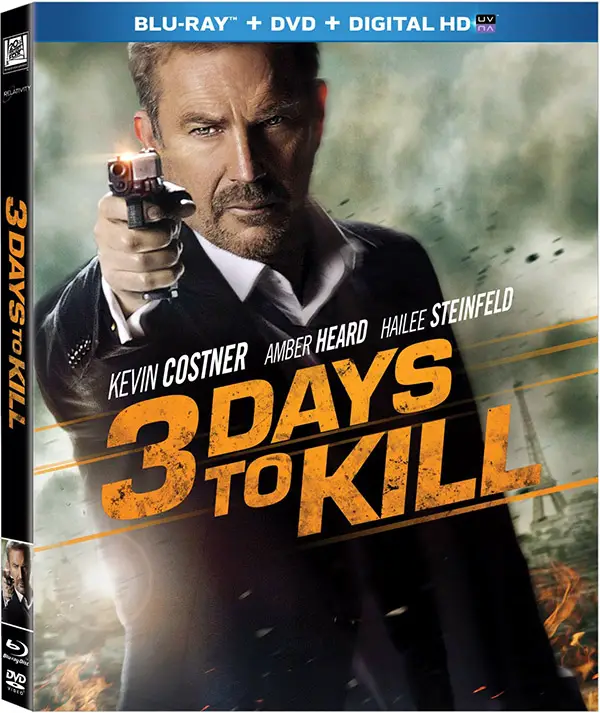 Here's what's new on Blu-ray Disc, DVD, and Digital Copy this week. 20th Century Fox has released 3 Days To Kill starring Kevin Costner and Hailee Steinfeld. The 2-Disc combo pack includes a Blu-ray, DVD and Digital HD copy to download via UltraViolet. The screenplay for 3 Days to Kill was written by Luc Besson (The Fifth Element) and Adi Hasak (From Paris with Love), centering around a dying CIA agent who needs to complete one more mission.
The Monuments Men from Sony Pictures Home Entertainment is now available in a 2-Disc set that includes Blu-ray, DVD, and Digital HD copy via UltraViolet. The film features George Clooney, Matt Damon, Bill Murray, John Goodman, and Cate Blanchett among the all-star cast. The Monuments Men is based on the true story of the search for art masterpieces during World War II.
And, Sony Picture's Pompeii is also now available on Blu-ray Disc and Blu-ray 3D. However, if you want a Digital Copy along with the BD you'll have to purchase the 2-Disc Blu-ray 3D edition to get it. Otherwise, purchase the digital copy through an online service such as Apple iTunes, Google Play, or Vudu.
Here's a list of our picks for the week.
New Blu-ray, DVD & Digital Releases, May 20, 2104
3 Days to Kill
The Monuments Men
Pompeii
Pompeii (Blu-ray 3D)
Vampire Academy
About Last Night
Nosferatu The Vampyre (1979)
Fairy Tail: Part 10
McLintock! – Authentic Collector's Edition
Call the Midwife: Season 3
Nikita: Season 4
Like Someone in Love (Criterion Collection)