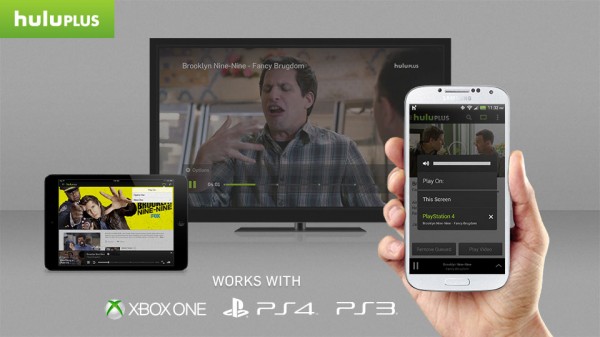 Hulu Plus has launched remote control support for iOS and Android phones and tablets used in conjunction with Xbox One, PlayStation3 (PS3) and PlayStation4 (PS4) consoles. The basic remote functions include pause/resume, seek, and 10-second rewind option. The integrated apps also allow you to seamlessly switch from watching on your mobile device back to your big screen TV. The Hulu Plus apps are available free-of-charge from iTunes and the Google Play Store.
Upon launch of the app on your iOS or Android device, a "cast" button will appear that allows you to pair your device to your console. To connect the apps the gaming console must be turned on and you must be logged in to your Hulu Plus account.
Unfortunately for Xbox 360 owners the remote control function is not supported. Although, Hulu says they'll be adding remote control functionality to other living room devices in the near future.