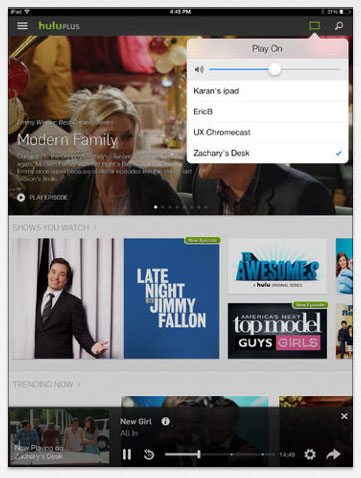 Hulu has issued an app update for Hulu Plus that fixes a recent white screen issue that was occurring on Apple iPad tablets. For some users, upon starting the app the screen would just turn white. Then the app would just force close. Restarts didn't seem to work, so users had to delete and reinstall the app to get it to work again. The new update, Version 3.5.1, resolves the white screen crash and also includes some performance enhancements, as well as bug fixes across iOS devices.
The app for Apple devices requires iOS 6.0 or later and supports iPhone models back to the iPhone 3GS, iPad and iPad mini, and 3rd generation iPod touch and newer. The iOS app was last updated on April 5, 2014.
The Hulu Plus app for Android devices was last updated on March 18, 2014 with general performance and stability enhancements.
While the app is free, a paid subscription is required to access all the content on Hulu Plus.