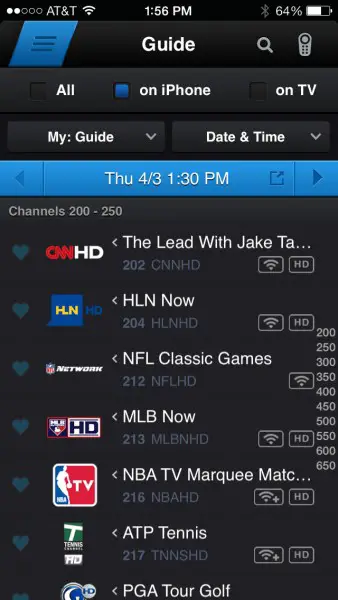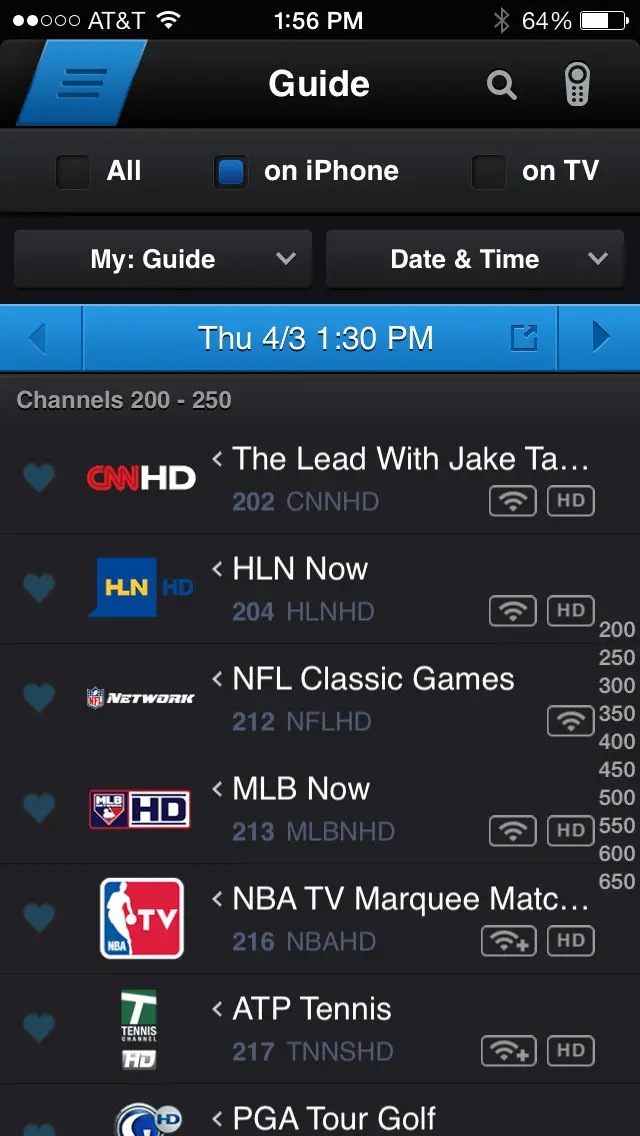 DirecTV has added Fox News Channel and Fox Business Network to their DIRECTV Everywhere lineup, providing anytime & anywhere access to live national, world, and business news even outside your home. The DIRECTV Everywhere initiative now has exactly 100 streaming channels you can stream inside your home, and 34 you can access outside your home network.
Channels available to stream anywhere include premium networks such as HBO, STARZ, SHOWTIME, Cinemax, as well as sports networks such as NBA.TV and beIN Sports. Customers can also get access to thousands of DIRECTV CINEMA titles.
Streaming from DirecTV's Everywhere apps in-home requires a home-based Wi-Fi connection and internet-connected HD DVR. When viewing out-of-home, customers simply need a high speed internet connection.
The free apps from DirecTV are compatible with Android tablets, Apple iPads, and Kindle Fire tablets. Supported phones include iPhone, Android, BlackBerry (touch), Windows Phone 7, BlackBerry, and Palm.
DIRECTV Everywhere List of Channels:
Channels you can stream in your home:
Channels you can stream outside your home:
A&E
Audience

®

AMC
AXS TV
Animal Planet
beIN Sports
Audience

®

beIN Sports Espanol
AXS TV
Bloomberg
BBC America
Cinemax East
beIN Sports
Cooking Channel
beIN Sports Espanol
DIY
BET
ENCORE East
Big Ten Network
ENCORE Action
Biography
Food Network
Bloomberg
Fox Business Network
Bravo
Fox News Channel
Cartoon Network
HBO East
Cinemax East
HGTV
CMT
NBA.TV
CNBC +
Shorts
CNN
Sony Movie Channel
CNN Headline News
Showtime East
Comedy Central
Showtime 2
Cooking Channel
Showtime Beyond
Crime & Investigation
Showtime Women
Destination America
Showtime Next
Discovery Channel
Showtime Extreme
DIY Network
STARZ HD East
E!
STARZ Edge
ENCORE East
STARZ Kids & Family
ENCORE Action
STARZ Comedy
Food Network
STARZ Cinema
Fox Business Network
Tennis Channel
Fox News Channel
The Movie Channel East
Fox Soccer Channel
The Movie Channel Xtra
Fox Sports 1
Travel Channel
Fox Sports 2
WeatherNation
FX
Galavision
Golf Channel
H2
Hallmark Channel
Hallmark Movie Channel
HBO East
HDNet Movies
HGTV
History Channel
HLN
IFC
Investigation Discovery
ION
Lifetime
Lifetime Movie Network
MGM
MLB Network
MSNBC
MTV
Nat Geo Wild
National Geographic Channel
NBA TV
NBC Sports Network
NFL Network
NHL Network
Nick
OWN
Palladia
Science Channel
Shorts
Showtime East
Showtime 2
Showtime Beyond
Showtime Women
Showtime Next
Showtime Extreme
Smithsonian Channel
Sony Movie Channel
Spike
STARZ East
STARZ Edge
STARZ Kids & Family
STARZ Comedy
STARZ Cinema
Syfy
TBS
Tennis Channel
TLC
The Movie Channel East
The Movie Channel Xtra
TNT
Travel Channel
truTV
Turner Classic Movies
TV Land
TWC Sportsnet
TWC Sportsnet Deportes
UniMas
Universal HD
Univision Deportes
Univision East
USA Network
Velocity
VH1
WeatherNation