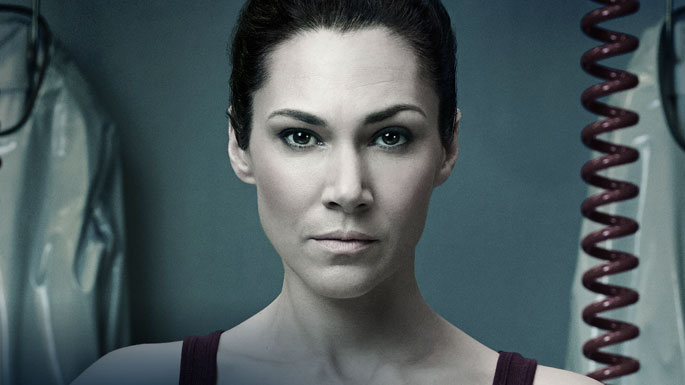 If you're a fan of the SyFy series Helix, you'll be happy to know the show has been renewed for another 13 episodes. Helix completed its first season with the final episode "Dans L'Ombre" on March 28, 2014. Season Two will start production this year, and is slated to premiere in January, 2015.
Since premiering in January, 2014, the show has averaged 2.1 million total viewers.
"Helix has built one of our most loyal and consistent audiences in its first season on Syfy," said Bill McGoldrick, EVP, Original Content, Syfy. He added, "The incredibly talented writing and producing team have crafted a thriller that consistently delivered suspense, twists and high quality drama."
Helix stars Billy Campbell (Killing Lincoln), Hiroyuki Sanada (The Wolverine), Kyra Zagorsky (Supernatural), and Mark Ghanimé (Emily Owens, M.D.).
The show is executive produced by Ronald D. Moore (Battlestar Galactica), Steven Maeda (Lost), and Lynda Obst (Contact).
Watch a trailer of Helix in the YouTube video below.