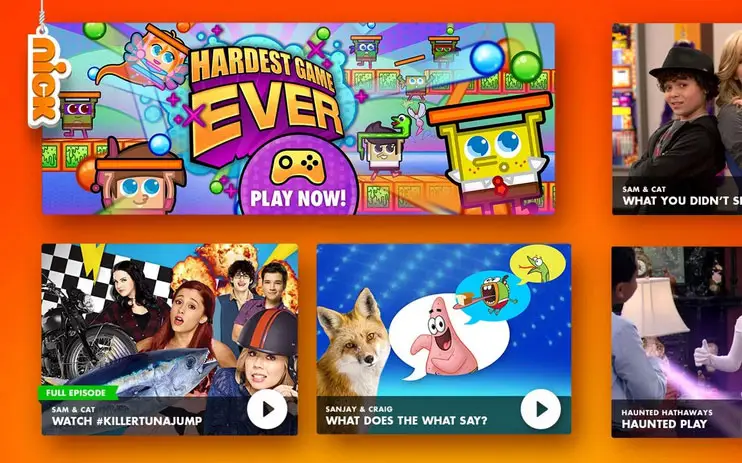 Nickelodeon has updated the Nick app for both Android and iOS devices effectively getting rid of some "pesky bugs" in previous versions. The newest Version 1.1.1 for Android includes an updated icon and improves upon the number of crashing occurances. The new 28M app requires Android 4.0 or higher and is available at the Google Play Store.
The Nick app for iOS was updated a few times this month, starting with an improved design, faster load times, and a better way to save favorites. The newest version adds live streaming of the Kid's Choice Awards on March 29th as well as photos and videos. The Nick app Version 1.3.2 for both iPad and iPhone requires iOS 6.0 or later to install and is available as a free download from iTunes.
The Nick app features original videos, animated shorts, games, recent episodes, and user polls.